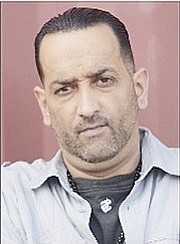 By Inigo 'Naughty' Zenicazelaya
MAYWEATHER vs Pacquiao .... lets get ready to rumble on the road to Perfection.
In most churches, barbershops, sports bars, coffee shops web shops and sporting leagues throughout New Providence, everyone has a theory or opinion as to why their favourite pugilist will win on Saturday night.
Here's mine, simply put - Floyd Mayweather is the better fighter. Offensively and defensively. Mentally and physically. "Money" is on a mission!
Ironically it's not about the money this time.
Silencing the mouthy critics, taking the respect that he feels has eluded him and of course adding Manny Pacquiao to his list of vanquished opponents. No.48 to be exact, on his continued quest for career perfection.
I respect both fighters and their accomplishments. However, for my generation I want "Perfection".
I want my generation to witness perfection. Kentucky flirted with it for 39 games in college basketball, finally ending up 38-1 after losing in the Final Four of the NCAA tournament.
A few years back those dastardly New England Patriots were 18-0, Dolphins fans "depends" were filled at the thought of sharing the only thing that really matters to them, their "perfect" season ... and then the football gods intervened! Eli Manning punked Tom Brady in the Super Bowl again and we all loved the Patriots being 18-1 as their fans choked on their clam chowder, and the 'Fins remained uniquely "perfect".
Even "The Undertaker" in the WWE (which we all know is fake) made us watch for 21 years in a row as he remained undefeated at Wrestlemania, finally losing to Brock Lesnar in 2014.
Yes, Brock Lesnar, the former NCAA wrestling champion who was undefeated his last three years of school at the University of Minnesota. Lesnar is also a former MMA champion as well.
So why not "perfection" in the form of the boisterous, brash, brilliant Floyd "Money" Mayweather?
He has put in the sacrifice and hard work. He's carried the sport of boxing for years. He takes care of his entourage very well.
Including his father, Floyd Sr, no matter the fallouts, blow-ups and on again, off again relationship. When it's time to win, the circle is complete and Floyd Sr, along with uncle Rodger, guide "Money" precisely and lethally when the money is on the line (no pun intended) and it's time to put up or shut up. (I'm not sure Floyd understands this concept.)
Taking nothing away from Pacquiao and his trainer Freddy Roach. They have been a dominant team, but recent loses to Timothy Bradley (decision) and Juan Manuel Marques who viciously knocked him out (Mayweather outboxed and outpointed Marques in their bout) have left blemishes on the Pacquiao legacy.
Despite winning his last three bouts, including one against Bradley (minor vindication) Pacquiao doesn't seem to be the same fighter he used to in my opinion. Maybe he's distracted being a government official and professional basketball team owner and player. Or maybe it's his music and acting careers.
You see Floyd wants it more, so I want him to have it more.
So that brings us to Saturday. I think "Money" has got into Manny's head. Mayweather is focused, he's zoned in, locked and loaded.
A win on Saturday he's 48-0, one shy of the legendary Rocky Marciano who retired 49-0. With two more fights after this one to complete his contract with Showtime, it is very conceivable that "Money" could be poised to retire a "perfect" 50-0.
That's what I'm rooting for: "perfection". If it's in the form of Floyd "Money" Mayweather then so be it. I'm good with that, I'm actually a fan. "Money" and I have lots in common; okay, we both have big mouths proficient in keeping real.
Now if my wishes for "perfection" call for Manny Pacquiao to be collateral damage, let me apologise to the Filipino community here in New Providence in advance. Manny's a beast, but Floyd is flirting with perfection - and by the looks of it they might be going steady.
"Money" all the way to Manila and back! Mayweather - Winner. Unanimous decision. That's my call.
Now here's the silver lining, all my Pilipino friends. If Manny, by some miracle, pulls off the upset then you can give me your two cents at the 10.30am Mass at Sacred Heart on Sunday. (Father Anselm is a Mayweather fan also, I understand.)

Until next week, keep swinging a big stick and may all your balls land fair!
• Naughty presents 'Mischief and Mayhem in da AM' on KISS FM 96.1 from 6am to 10am, Monday to Friday.