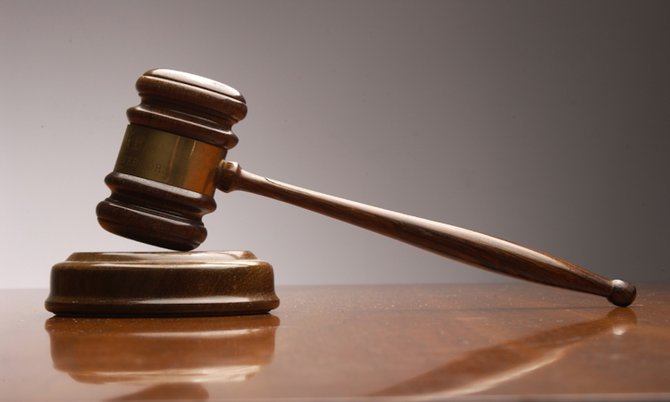 By LAMECH JOHNSON
Tribune Staff Reporter
ljohnson@tribunemedia.net
A NIGHTCLUB owner appeared in Magistrates Court yesterday accused of facilitating 14 women dancers – 12 Jamaican and two Bahamian – in committing "grossly indecent acts."
Omar Gordon, 40, of Jamaica, stood before Magistrate Andrew Forbes facing charges of staying open beyond licensed hours, playing loud music, refusing to allow peace officers on his premises and 14 counts of abetting the women.
All of the charges stem from a raid on his Madeira Street club, Club Pure, on April 25. Police officers acted on a tip that led them to a nightclub at Rosetta and Madeira Streets. Upon arrival, they found 14 women hiding in a secret room. They took the exotic dancers and club owner into custody concerning infringements of immigration and business license laws.
Gordon denied that he kept Club Pure operating beyond 2am, playing loud music and prevented officers from accessing his premises.
The Sears Road resident further denied abetting Rickeya Rose, 19, Amier Collie, 34 and fellow Jamaican nationals Roxanne Brooks, 28, Keya Gayle, 19, Simone Henry, 30, Elsie Davis, 32, Keloe Alvaranga, 34, Kerry-Anne Kelly, 32, Crystal Jones, 26, Dana Bryan, 24, Nakesha Evans, 27, Shamailnia Daley, 24, Marsha Henry, 33, and 39-year-old Karen Darling in committing a grossly indecent act.
The accused women pleaded not guilty to the charge of committing a grossly indecent act.
Alvaranga, Gayle, Brooks, Kelly, Daley, Davis, Jones and Bryan were further charged by immigration officials with engaging in gainful occupation without a work permit.
They deny allegations that they were working as dancers for Club Pure on the mentioned date.
Gayle, Davis and Bryan further pleaded not guilty to the charge of overstaying.
Daley was the sole individual charged with possession of a forged document as it was claimed that she was found in possession of a forged Bahamas Immigration extension stamp in her passport.
She, along with the 13 women and nightclub owner, will stand trial on July 15 in connection with all of the charges stemming from the raid.
Gordon was denied bail because he had recently been charged before the same magistrate concerning breaches of the Business License Act.
He, with Evans and Henry, were remanded to the Department of Correctional Services until their next court appearance in July.
Alvaranga, Gayle, Brooks, Kelly, Daley, Davis, Jones and Bryan were remanded until May 1 as their statuses require further clarification.
Bahamians Rose and Collie were each granted a $2,000 bond and Darling a $1,500 cash bond.
The 15 accused were represented by Jomo Campbell.