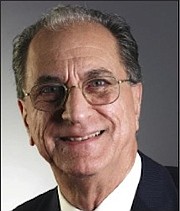 By JOHN ISSA
THIS column continues to be amazed that the basic human right of all Bahamians to be equal under the law is a matter for partisan debate in the Bahamas.
The Bahamas has a proud history of fighting for social justice and political equality for all its citizens. Yet, today, half of all Bahamians are less equal than the other half.
Or to quote from George Orwell's Animal Farm, "some are more equal than others".
I suspect readers already know that I am referring to those sections of Bahamian law where women do not have the same rights as men. And this is the 21st century in a modern, western, predominantly Christian nation.
I ask, how can this matter of basic human rights become a political football? If we can't have concensus on this, is there anything on which we can achieve it?
• John Issa is executive chairman of SuperClubs. He is writing regularly in The Tribune.