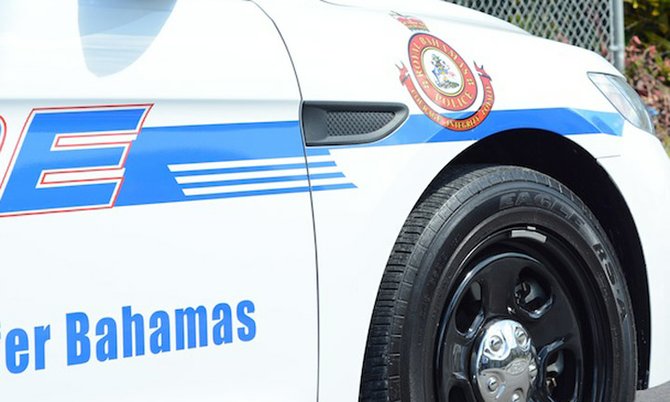 By KHRISNA VIRGIL
Tribune Staff Reporter
kvirgil@tribunemedia.net
A MOTHER of one was beaten to death outside her home on Saturday prompting police to launch an intensive investigation into the case.
Authorities have not released her identity, however The Tribune understands she is Rose Lourdes Anglade, 36, and was employed at a local fast food chain.
Assistant Commissioner of Police Stephen Dean said police were unsure of the motive or whether this was a domestic violence case, adding that the matter has been classified as a homicide.
The death has taken the country's murder count to 95 for the year, according to The Tribune's records.
Police said on Saturday, shortly after 1am, the victim had just pulled up to her home located at Cowpen and Golden Isles Roads when the incident happened.
According to police reports, a man approached Anglade, striking her about her body several times with a blunt object. She died of her injuries at the scene, police said.
Police are investigating reports that one of the victim's relatives warned her shortly before her death not to come home because they had noticed something suspicious – several rocks were placed in her driveway.
A woman who identified herself as a close friend of Anglade yesterday said she was a fun loving person who cared deeply for her four-year-old daughter.
She said relatives were left baffled by the way the victim was killed. Yesterday police said they did not have anyone in custody for this homicide.
The mother was one of four people who were killed last week.
The fatal attack came after 23-year-old Arlington Butler Jr, who was on bail and also being electronically monitored, was murdered early Thursday morning.
He was shot multiple times by two men while standing under a tree on Burial Ground Corner shortly before 8am.
His death, at the time, was the third murder in four days.
Last Tuesday, a man was stabbed to death after a fight with another man at an apartment on Baillou Hill Road South.
On August 10, BTC employee Stephen Newbold was shot dead while getting breakfast at a popular food stand on Horseshoe Drive.
This time last year, the country's murder count stood at 76. Factoring in Saturday's killing, homicides have increased 25 per cent this year, compared to the same time in 2014.
Officer-in-Charge of the Central Detective Unit, Chief Superintendent Paul Rolle said last week that police are "concerned about the rise in homicides" but insisted, "Nassau is safe."
He appealed to members of the public to "utilise the police force instead of taking matters in their own hands."
Considering the rise in murder in the country, Free National Movement leader Dr Hubert Minnis has called for hanging to be carried out.
Despite being a punishment for murder, no one has been hanged since David Mitchell met his fate at the gallows on January 6, 2000.
The Bahamas has hanged 50 men since 1929, according to records kept at the Bahamas Department of Correctional Services, formerly Her Majesty's Prisons.
Five of them were hanged under previous Ingraham administrations; 13 were hanged under the 25-year rule of the Pindling government; and the others were executed between 1929 and 1967.
Dr Minnis has also suggested the introduction of a gunfire detection system and the use of drones to assist the Royal Bahama police force in its work.