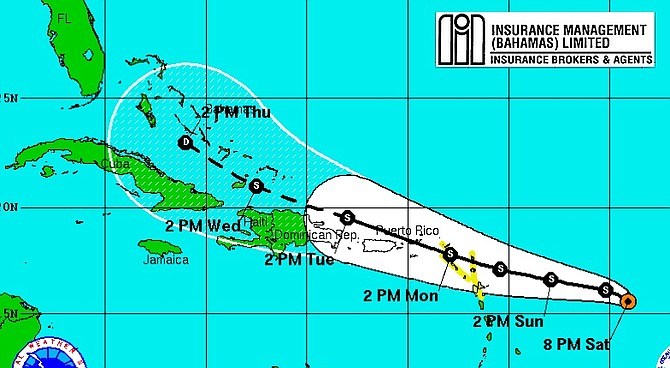 DANNY, the first Atlantic hurricane of the season, has now weakened to a tropical storm.
Tropical Storm Danny's maximum sustained winds were estimated to have dropped to 65mph at 8pm on Saturday, as it headed towards the Caribbean.
Danny is forecast to continue to weaken slowly and track west-north-west, reaching the Leeward Islands on Monday, then Puerto Rico and the Virgin Islands on Tuesday. A tropical storm watch has been issued for parts of the Leeward Islands. On Saturday night the storm was centred about 660 miles from the Leeward Islands.
"The storm is expected to keep weakening for the next five days. By Thursday it is expected to be a depression," said Dan Gregoria, a National Weather Service meteorologist. The storm is predicted to soften a bit before hitting the Leeward Islands, he said.
A weakened Danny should bring welcome rainfall to drought-stricken Puerto Rico and the Virgin Islands.
Danny peaked as a Category 3 hurricane with maximum sustained winds up to 115mph on Friday afternoon.