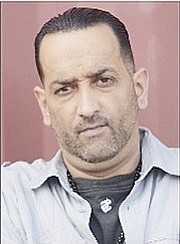 By Inigo 'Naughty' Zenicazelaya
THE NFC West division could be fun to watch this season.
Obviously it has two play-off calibre teams in the Arizona Cardinals and Seattle Seahawks, who both have the potential to make a deep post-season run.
It also has two up and coming teams in the San Francisco 49ers and the St Louis Rams and both of them can win within their division on any given Sunday. They just aren't as deep talent-wise as the Cardinals and Seahawks.
They will be fun to watch during the regular season, especially division games, but that's all. No playoff run for either the 'Niners or Rams. Maybe they will play 'spoiler' down the stretch, keeping a division foe out of the playoffs also.
Nonetheless this division should be entertaining, right down to the wire.
ARIZONA
CARDINALS
Most people seem to forget the Cardinals had the best - or one of the best records - in the NFL for the better part of last season. Untimely injuries to key starters like QB Carson Palmer and RB Andre Ellington forced the offence to sputter late, forcing the Cards' to back into the playoffs and back out after a first-round loss.
This season, everybody is back healthy. Add key off-season free agent acquisitions such as G Mike Iupati, LBs Lamar Woodley and Sean Weatherspoon to go along with massive defensive linemen Corey Peters and Corey Redding and the Cardinals just may be poised to make a run behind Head Coach Bruce Ariens, who has proved he should have been an NFL coach ages ago.
I see the Cardinals going 11-5 and battling the Seahawks down to the last day for the division crown. The Cards will make the playoffs, either as division champion or via the 'Wild Card'.
SAN FRANCISCO
49ERS
New Head Coach, former defensive co-ordinator Jim Tomsula, knows this team well. The 'Harbaugh' principles of running the ball (RB Carlos Hyde Fantasy Sleeper) and playing good solid defence will remain intact (despite a slew of departures due to the retirement and suspensions of key players in the offseason.)
The question is, can the new personnel execute the game plan? Also, which Colin Kapernick will show up at QB: the budding superstar or the locker room problem child?
There are too many questions that remain to be answered on both sides of the football for this 'Niner squad to be considered a serious playoff contender.
I do however see them being competitive and possibly playing 'spoiler' in a very competitive division. Final record 8-8 with lots to build upon and be excited about in the future.
SEATTLE

SEAHAWKS
I still want to know who called for that idiotic pass play in last season's Super Bowl. (Do you know how much Patriots' suck smack talk I had to put on ice because of that?)
I loathe bad coaching and play calling in football on any level. So hopefully this talent laden squad will play up to their potential, therefore making the coaching duties as stress free as possible.
The addition of TE Jimmy Graham to the offence to go along with QB Russell Wilson and RB Marshawn Lynch makes this unit beastly!
It will have the Seahawks in the driver's seat most games, which will allow their smothering defence the 'LOD' which hasn't lost a thing from last season to attack and wreak havoc on opposing offences.
I see the 'Hawks winning the division at 12-4 and making a deep playoff run.
FANTASY FOOTBALL TIPS
OKAY, take a deep breath and relax if you took Jordy Nelson in an early Fantasy Football Draft like I did. All is not lost.
Yes 'Jordy' is an outstanding talent and has an impeccable rapport and chemistry with Aaron Rodgers. You were probably salivating over the potential Fantasy points he was projected to earn for your squad, and now it seems over!
Not so fast. If you look at the Packers offence over the past few seasons it seems to have drafted players that fit their system perfectly, which allows for early contributions from said young players. And this year is no different.
Pay attention, here we go.
Obviously now due to Nelson's torn ACL Randall Cobb becomes the #1 WR in the offence. If Cobb is available, draft him. He should put up big numbers and be every bit as productive, if not more, as Nelson.
If Cobb is gone in your Draft, second year man Devonte Adams who had his coming out party in the playoffs against my Cowboys, is now the #2 WR and should put up similar gaudy numbers to Cobb's playing out of the same position that Cobb did last season.
Finally, and I know my good friend Frantz Watkins at Hadji's is cringing as he reads this, because I'm about to expose a well kept secret amongst Fantasy GM's - rookie WR Ty Montgomery from Stanford.
The youngster has made quite an impression in camp and is set to be the teams #3 WR. He's a steal for your Flex spot.
Cobb will command double teams as will Adams at times, giving Montgomery plenty of room to operate. He's a poised smart player and can build the same chemistry and success with Rodgers that Adams had last year playing the same position. Until next week, 'keep swinging you just might hit something'.
ST LOUIS
RAMS
This Rams squad has flashed potential off and on over the last few seasons. Head Coach Jeff Fisher has built a solid, nasty defensive unit that will be the strength of this team and keep them in games.
The Rams anaemic offence has been troublesome to say the least over the same period but key free additions to the offence via trades (QB Nick Foles), the draft (RB Todd Gurley) and free agency has a certain excitement brewing in St Louis.
The Rams have always been competitive in the division and have the potential to upset their rivals on any given Sunday.
I see them having made moves to improve the team, moves which have question marks attached to key positions.
So we have to take the 'wait and see' approach ... and this is not the division to 'wait and see' in.
To this end I see the Rams being competitive and winning a few division games in the process, but that's about it.
There's nothing wrong with going 7-9 in a tough division, especially when young talent gets seasoned in the process, setting the Rams up for a bright future.
• Naughty presents 'Mischief and Mayhem in da AM' on KISS FM 96.1 from 6am to 10am, Monday to Friday. Comments and questions to naughty@tribunemedia.net