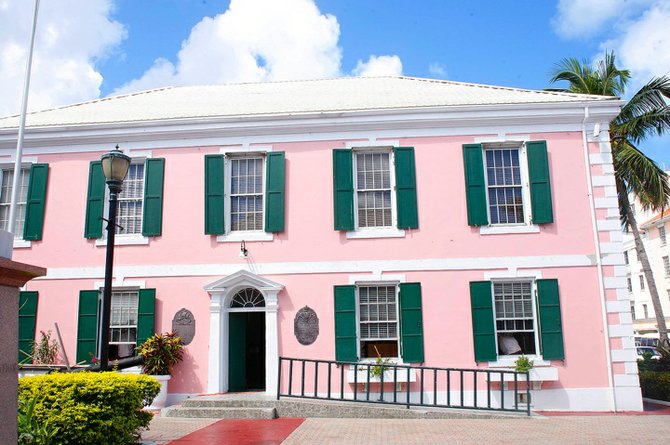 By KHRISNA VIRGIL
Tribune Staff Reporter
kvirgil@tribunemedia.net
FORMER Deputy Prime Minister Frank Watson yesterday insisted that unless the Free National Movement worked harder to connect with Bahamians on key issues, it is hard to see the party securing a victory in this country's next general election.
Mr Watson was also critical of the party's current leadership expressing uncertainty over whether FNM Leader Dr Hubert Minnis could marshal the party to victory in 2017. He said although Dr Minnis appeared to be "trying harder" than in the past, he was not sure if this was "enough."
He suggested that while the party was prepared to give Dr Minnis a shot, the Killarney MP's performance would ultimately be reviewed as the party geared up for full election campaign mode.
"I think the party is prepared to give him the best shot we have and we will see what happens," he said, when contacted for comment yesterday.
Asked if he would support the party holding a convention next year, Mr Watson responded "that is absolutely necessary," explaining that this was vital if only to show the electorate what the party brought to the table in terms of its leadership ability and candidates.
In a frank interview with The Tribune, the former Cabinet minister who served in a previous Ingraham administration said the FNM has an "undeniably long and hard road" in the lead up to the 2017 election because the party "noticeably struggles" when it comes to sincerely identifying with poor and middle-class Bahamians.
"They have been working hard but they must work harder because there is much work to be done. If not, it is hard for me to see us getting to a position of success in the 2017 election.
"I think the party needs to be stronger in connecting with the public in dealing with the issues of concern. Our position needs to be stronger and we must come across to the electorate as a party who is unified and on one accord. There should not be many voices that do not reflect the same positions. We need unity.
"But to be honest, I think that we also have another struggle in terms of leadership because I am not sure (whether the public is warming up to Dr Minnis). I think he is trying harder than what we've seen in the past but I am not sure whether it is enough."
Last November, Dr Minnis was re-elected as party leader, defeating former party deputy Loretta Butler-Turner, who was his only rival. The convention also saw East Grand Bahama MP Peter Turnquest beat out Dr Duane Sands and former party Chairman Darron Cash to become the FNM's new deputy leader.
However, since Dr Minnis' win, there have been repeated reports that many in his party are not happy with his performance.
In June, FNM legal advisor Michael Scott confirmed that there were "leadership issues" within the party as he expressed hope that another convention will be held by the end of the year to put an end to the party's internal struggles.
However, Dr Minnis has said there is no need for the party to have a convention this year, because one was held in 2014.
The party's constitution mandates that it have a convention at least once every two years.
Supporters of Dr Minnis have expressed confidence to this newspaper that there will be no internal challenges to his leadership as the party prepares for the next general election.
According to FNM insiders, the Killarney MP solidified his intention to lead the party to the polls at the FNM's Central Council meeting in July, where he openly challenged those attending to state whether or not they supported him.
His leadership has again been called into question in the last two weeks following PLP Chairman Bradley Roberts' accusations of conflicts of interest and abuse of power over Dr Minnis involvement with a government contract.
The issue is centred on the Stat Care contract which was signed between a company that Dr Minnis has interests in and the Public Hospitals Authority (PHA) in 2005, before he entered politics. The arrangement continued while Dr Minnis served as health minister from 2007 to 2012 and continues on a month-to-month basis.
Dr Minnis has said the allegation of a conflict of interest is a non-issue because he disclosed the matter after he was elected. He has also said that while he was minister of health he ordered the PHA to move its facility, however the agency has not yet done so.