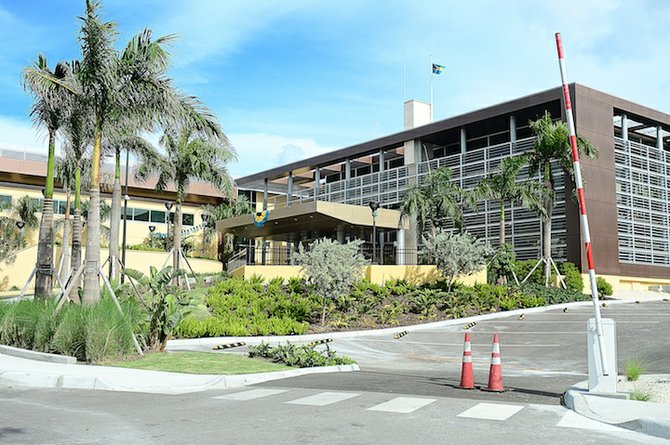 By RASHAD ROLLE
Tribune Staff Reporter
rrolle@tribunemedia.net
A HIGH level stakeholder in the health insurance industry said the jobs of as many as 1,000 people will be in jeopardy if the Christie administration moves ahead with its National Health Insurance scheme without incorporating the Bahamas Insurance Association's recommendations.
The source spoke to The Tribune on the condition of anonymity because he was not authorised to discuss sensitive internal talks with the media at a time when stakeholders are discussing contingency plans in case the government moves forward with its own ideas.
While threatening large-scale job cuts could be seen by some as a scare tactic, leading cardiothoracic surgeon Dr Duane Sands told The Tribune yesterday that he believes the cited number of possible job losses is legitimate as a worst case scenario result.
Meanwhile, The Tribune's source said job cuts are likely because the industry anticipates many Bahamians will terminate their current health insurance coverage in anticipation of getting free healthcare under the government's scheme.

"What happens if people begin to drop their coverage, saying 'why should I keep my coverage when I can get it free?'" the industry insider said.
"There are people who have insurance who haven't had an annual examination in five years. They are going to say, why not get rid of that, especially now we are hearing that talks are taking place to possibly include some special conditions like diabetes, certain cardiovascular problems under primary healthcare coverage, which is the second phase of the government's plans."
Speculation about the packages and benefits the government may offer under its scheme exists because the Christie administration has not specified what will be included when NHI comes on stream next year.
The Tribune's source added: "If people drop their coverage, it impacts the business of health insurance. Whereas you need 20 people to adjudicate claims today, you may need half of that when people start dropping their insurance. Then there is support staff as well. And it's difficult to isolate health insurance because in the Bahamas you have often life and health insurance together. If revenue is not there we will have to cut jobs."
When contacted by The Tribune about the feared job losses, Dr Sands said it is revealing that the government would inflict damage to a legitimate industry like the insurance sector after "bending over backwards" to legitimise the web shop industry, which for years existed in defiance of the law.
Dr Sands said: "They've put these businesses in a very awkward position. They have to act responsibly and plan for the next 12 months but don't have any idea of what's going to happen. Do you hire? Do you downsize? It's decidedly disadvantageous."
With a month until NHI's proposed start date, the health insurance industry hopes the government abandons its plans to establish a public insurer.
"Nationalization is not the answer," The Tribune's source said. "The role of government is to regulate and enforce the laws. The model the government is working on has to change. Right now you have people who have insurance and people who don't have insurance. In the latter category you have people who could afford it but who don't buy insurance, mainly because they are young and healthy. Then you have the indigent and unemployed. The focus should be on working with the industry to provide healthcare to these people.
"Through tax reductions, we could reduce the cost of healthcare, which would reduce the premium that current insurance payers pay," the source said. "We must make it mandatory for everyone to have healthcare coverage but allow people to maintain their existing insurance rather than paying taxes toward a public insurance system. Together we can make something work without putting the industry at a disadvantage."