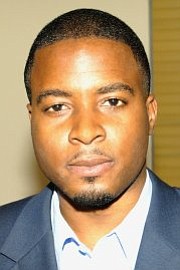 By ADRIAN GIBSON
ajbahama@hotmail.com
ONCE again, there are happenings at Bahamasair that the public needs a more detailed explanation of.
The government has been short on the details of Bahamasair's purchase of three 50-seat ATR 42-600 and two 70-seat ATR 72-600 planes that were purportedly purchased from the French company, Avions de Transport Régional, at a price tag of $100m, to replace Bahamasair's aging Dash-8 300 fleet.
Last week, the first of those aircraft landed in the Bahamas. But, how do these purchases fit in relative to consolidating Bahamasair's fiscal problems?
The stark idiocy of Wayne Munroe
This week, I read the comments of Wayne Munroe QC relative to flogging and caning illegal immigrants. I found them to be representative of stark idiocy.
Those comments now cast Mr Munroe as the Bahamian Donald Trump and have led many to see him as a xenophobic demagogue.
Frankly, I think that Mr Munroe may have been headline hunting, though I believe that he sincerely believes and means what he says. Sad.
It is for this reason that I think when certain folks are asked questions by the media, their associates or family or friends should simply duct tape them. I think Mr Munroe's comments about flogging and caning went beyond the pale.
Is Mr Munroe's commentary a window into the PLP's thinking? Should the entire PLP - who recently welcomed Mr Munroe with open arms - also be tarred by this statement?
If Mr Munroe runs, becomes elected and is selected to serve in the Cabinet, do we now have an idea of a major prong of his immigration policy?
I understand that the new fleet has been acquired in an effort to expand the flight operations of the national flag carrier. From a safety standpoint, it could be viewed as a prudent move. However, such deals involving huge amounts of taxpayers' dollars should not be done in secrecy with no full and frank explanation as to why, wherefore, how and what are the projections.

Bahamasair has long been a fiscal albatross around the necks of Bahamian taxpayers. By most accounts, morale at the airline over the last few years has been at an all-time low.


When you have a subsidised carrier such as Bahamasair, one question that arises is whether they are jeopardising private civil aviation by unfairly competing. Costs of the sector are kept high but Bahamasair is subsidised by public funds so that airline feels little of the pressures that SkyBahamas, Western Air, Southern Air and other local carriers would have to endure. So, how then can the competitors survive?
Of late, the government has introduced legislation to bring its regulatory and safety functions into line with international standards. The Civil Aviation Bill creates such an entity, the Civil Aviation Authority of the Bahamas, separating the industry's operational oversight from its regulatory functions. It is proposed that air navigation services will now be separated from regulation, and there are provisions for an independent accident investigations department, airspace regulation, air traffic services and aerodrome certification.
Further, the Airport Authority Amendment Bill transfers management and operational authority for 28 Family Island airports to this government entity, and a newly-created Family Islands Airport Department.
But, will the new Civil Aviation Authority be autonomous or established much in the way that the Nassau Airport Development Company (NAD) has been? It is high-time that the government does not, on one hand, compete with private airlines and, on the other hand, seek to regulate the industry. Something is wrong with that and they would obviously be conflicted in favourably skewing ticket costs, fees and other dues to themselves. The playing field is far from even.
Relative to the recent Bahamasair purchases, one wonders where the money came from and whether this now constitutes another guarantee of the government? What guarantees do we have that Bahamasair will perform better fiscally? Has there been any non-competitive effect on the private aviation sector as a result of this?
According to Deputy Prime Minister Philip Davis: "The acquisition of these aircraft is very important to the Bahamas to move people, goods and equipment from one island to another. Air transport has become an essential part of our way of life and this addition to Bahamasair's inventory is a critical bolstering of assets. Bahamasair is proud to facilitate a move toward a stronger, safer and more modern Bahamas."
He also said it is now "critical" to replace the present fleet in order to maintain the airline's record of "safe, reliable and economical air service, to render it economically viable in the short-term and to make it attractive to private investors in the longer term".
Like many Bahamians, I too prefer to travel on-board Bahamasair. I grew up in Long Island so I have taken countless flights to and from Long Island via Bahamasair from the time I was a baby up to today. I want the best for Bahamasair. However, I am also concerned about taxpayers being abused and made to subsidise an airline that has not made a profit. We cannot subsidise Bahamasair into perpetuity.
Moreover, I truly believe in capitalism and, as such, Bahamasair should be allowed to compete, to sink or swim against the other local airlines without government subvention.
As it stands, is Bahamasair linked to any international carriers? Do they currently code-share with any international carrier?
According to the US Department of Transportation: "Code-sharing is a marketing arrangement in which an airline places its designator code on a flight operated by another airline, and sells tickets for that flight. Airlines throughout the world continue to form code-share arrangements to strengthen or expand their market presence and competitive ability. US and foreign air carriers that want to operate code-shared services, must first obtain authorisation from the Department in the form of a Statement of Authorisation under Part 212 of the Department's economic regulations, 14 CFR Part 212. The Department approves the application if it determines that it is in the public interest."
Code-sharing is a global distribution system so, for example, one could catch American Airlines from Orlando, Bahamasair from Orlando to Nassau and SkyBahamas from Nassau to Cat Island. A person can pay for a single ticket and it would be as though one was travelling on a single carrier, although a flight might have been operated by another carrier.
So, who does Bahamasair have code-sharing agreements with, if anyone?
Transparency is key and that has been grossly lacking with these purchases. I note that a statement was recently released by Bahamasair which said:
"In the interest of transparency we disclose the following breakdown of the loan.
• 3 - ATR 42 purchased at $52.8 million
• 2 - ATR 72 purchased at $41.4 million
• Pilots training at a cost of $633,000.00
• Maintenance training at a cost of $640,000.00
• Inventory and spare parts at a total initial cost of $3 million; and finally
• Spare engine $2.8 million."
But, how much did each of the three ATR42s cost? How much did each of the ATR72s cost? And, could we not get a better deal on that spare engine?
Was there a discount? I doubt it since my five-year-old son could negotiate better than many of those purporting to represent our interest at any negotiation table. There are countless instances where Bahamians would agree that our so-called negotiators have been flat-out schooled, taken advantage of or bought.
Was Parliament supposed to debate and approve such a major expenditure of taxpayer money? Where did the money come from? Was it in the Budget? Was this merely a Cabinet decision? If this was simply a Cabinet decision, who advised the Cabinet on these purchases? There are no aviation experts in the Cabinet. After all, if these are new planes – as the government claims – then these orders ought to have been made some time ago because one would imagine that these planes are made on demand, right?
The government claims that before they decided to purchase the ATRs, "several analyses were done in-house and with conjunction with international consultants namely: Airstream, GECAS, Bristles, AVITAS, LIAT and Ascend."

They said: "It was determined that the current fleet of Boeing 737-500 series is best suited for the airline's current international route network.We have six destinations that cover less than 400 miles. As for our domestic fleet, the Dash-8s that have been in service since 1989 are now being replaced by the ATR 42 and ATR 72 aircraft which is 50 per cent more fuel efficient and has a lower maintenance and operating cost. The ATR has capacity to operate into all domestic airports, including airstrips such as Crooked Island, which has a runway of 4,300 feet where the jet is unable to go."
If the ATRs are 50 per cent more fuel efficient than the Dash-8s, could the government tell us whether the Dash-8 engines and the ATR engines are made by the same company (Pratt & Whitney)? And if so, what is the notable difference in horsepower and fuel usage?
Industry insiders have also informed me that the law requires them to pay customs duties on new aircraft that they bring into the Bahamas. So, will customs duties be paid on the new Bahamasair purchases? I note that the aircraft that was flown in last week will make its inaugural flight today. But, have the customs duties been paid?
I can appreciate Bahamasair's on-going re-fleeting exercise. But, have the pilots, mechanics, engineers, cabin attendants and others been trained in the new ATR model? If so, when did they send them for training and where?
Did a foreign pilot fly the new aircraft to the Bahamas from France, along with the Bahamian crew? How much flying experience do Bahamian pilots have with the new ATR model? Since the first flight to Freeport is today, is the public being put at risk?
Has Bahamasair acquired a US air operator's certificate that would allow these new airliners to enter US airspace? Has the plane that recently arrived been certified? In this instance, the Federal Aviation Administration (FAA) would issue a certificate after a process that, I'm told, involves pilot training and testing, maintenance training, cabin attendants undergoing training, a check for spare parts, FAA officials flying on-board the aircraft and so on.
Has Bahamasair shown that they have the capability to operate such a flight? Has the Bahamian civil aviation certified this aircraft and those operating it? If so, where were they certified and ought they not to have been mandated to fly in the environment where the aircraft would be flying? Were they certified in France?
Today, Bahamasair is operating three types of aircraft, but do they have adequate, qualified technical staff to fly, fix and maintain these planes? Once pilots begin flying the ATR aircraft that is currently here, they won't be able to fly the Dash-8s or the 737 jet anymore. So, do they have the manpower?
Are the Dash-8s being sold? Has the government entered into negotiations with anyone?
Who received the finder's fee relative to the deal with the ATRs? How much was it? Will such a fee also be in the works if the Dash-8s are sold?
Where are the ATR flight simulators? I'm aware that when pilots go on training exercises every six months, those Bahamasair pilots who fly the 737 are sent to Miami for recurrent training while those who fly the Dash-8s are sent to Atlanta or Canada. So, will the pilots flying the ATR aircraft be sent to France every six months for training or do they have a flight simulator in the region?
Two nights ago, I was reliably informed by certain private airline operators that Bahamasair has been poaching their cabin attendants, dispatchers and pilots. The operators complained that the smaller local carriers pay a lot of money for training of these individuals but soon after, they are taken by Bahamasair leaving them with the expense of the primary training exercises while Bahamasair gains experienced individuals who they can now train for a percentage of the price.
I intend to look into Bahamasair further next week.
ajbahama@hotmail.com