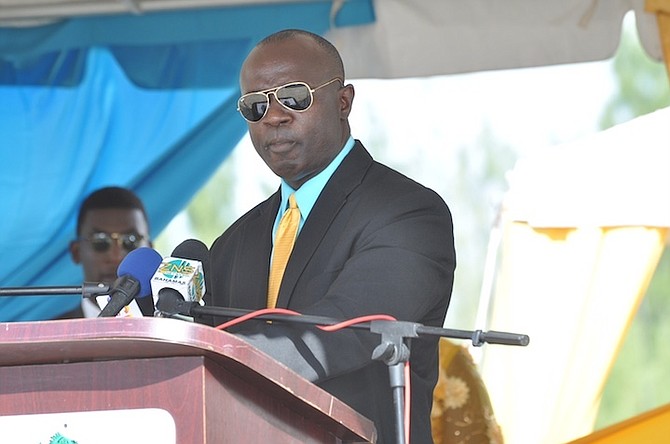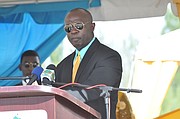 By RASHAD ROLLE
Tribune Staff Reporter
rrolle@tribunemedia.net
THE Progressive Liberal Party (PLP) announced on Friday that a former Free National Movement (FNM) candidate in the Marco City constituency has joined the governing party.
Norris Bain said despite running with the FNM in 2012, his political philosophy aligns more with the PLP.
"Given my direct involvement in youth development, especially through the discipline of sports, I, Norris Bain will do everything in my power to influence the next generation in understanding that a Perry Gladstone (Christie) government is the way to go in 2017," he said.
"As a former athlete and understanding the training challenges of our young athletes, Mr Christie has worked tirelessly to cause for a world class national stadium (Thomas A Robinson) to be constructed as a national gift to our next generation of athletes and as a testament to his commitment to young people.
"The Andre Rodgers Baseball Stadium that is currently under construction and ongoing negotiations with the government of China for a multi-purpose gymnasium further underscores the Prime Minister's commitment to youth and sports development. This is buttressed by a national commitment to sports tourism and culture as vital export commodities in national development.
"Youth and sports development no doubt will play significant roles in bringing these national policy objectives to fruition."
Picking up a former FNM member allows the PLP to show signs of strength before the next general elections in a year where the government has often faced withering criticism, with Baha Mar failing to open as expected and with three of the party's "next generation" parliamentarians resigning, claiming to be disillusioned with the administration.
"Continuing with the theme of a 'big tent,' the Progressive Liberal Party has a big tent and a rich and proud legacy of attracting high quality young men and women committed to public service," PLP chairman Bradley Roberts said in a statement about Mr Bain's move. "We have given national platforms to many of our finest sons and daughters to use their unique God given talents to advance national development for the betterment of all Bahamians.
"The party continues that tradition and legacy today. Like Senator Gregory Burrows, Mr Norris Bain has selflessly dedicated his entire life to youth empowerment and development through the discipline of sports and will serve his country well in the area of public policy. He is well respected in the Grand Bahama community and within the sporting community across the nation.
"His work in securing countless scholarships for young Bahamians with foreign universities gives him international respect and credibility. This capital and currency Mr Bain brings to the proverbial must be fully utilised and spent in achieving our goals of national development. The issue at hand is our youth - our future."