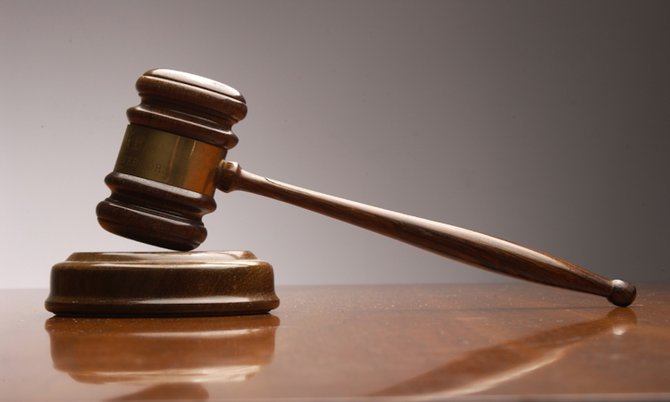 By LAMECH JOHNSON
Tribune Staff Reporter
ljohnson@tribunemedia.net
A JUDGE has fixed a date in February 2016 to hear legal arguments on whether two men convicted of conspiracy to commit murder could be sentenced for the crime when a jury returned a hung verdict on the murder charge itself.
Justice Bernard Turner had excused a 12-member jury at 2.30pm on Tuesday to consider the evidence in the case of Rashad Sullivan and Patrickedo Rose, both 25, concerning the November 2012 murder of Dario "China" Knowles at Lincoln Boulevard.
The jury returned to the courtroom more than six hours later with a 10-2 guilty verdict for murder and the same for conspiracy to commit murder.
As a conviction for murder requires a unanimous guilty verdict, the judge did not accept the jury's finding on the murder charge. However, a legal dispute has been raised against the latter verdict and the court is set to hear submissions on February 11, 2016, before a decision is made on sentencing and/or a retrial.
Sullivan and Rose, with 29-year-old Eddie Artus of Sugar Hill Road, were alleged to have conspired to commit murder between November 1 and November 25, 2012.
Sullivan and Rose were further accused of the actual murder.
Knowles, the son of Dion "Emperor" Knowles, was shot and killed on Lincoln Boulevard off Cordeaux Avenue.
He was found lying in the street, shortly after several gunshots were heard in the area.
Artus was acquitted on direction of the judge at the close of the prosecution's case. Both remaining accused claimed they were induced into making the statements through physical mistreatment and threats. They maintained their innocence.
Investigators had denied the abuse allegations when cross-examined after testifying that Sullivan allegedly admitted he was present when his co-accused committed the crime Rose also allegedly assigned the blame of the killing to Sullivan.
Rose, was represented by Glendon Rolle, while Sullivan was represented by Lennox Coleby. Darell Taylor and Aaron Johnson prosecuted the case.