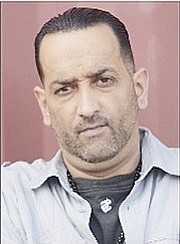 By NAUGHTY
naughty@tribunemedia.net
I REBOUNDED a bit last week going 12-4, while 'Naughty 2.0' (my eight-year-old son, Santxol) continues his impressive run going 11-5.
These darn 'millennials'.
In all hone
sty, I've been in the 'Holiday Spirits' since Tuesday in solidarity with the rest of the Bahamian working populace who have been 'mailing it in' since noon yesterday. I'm just giving the straight picks and the scores, no football jargon.
Here's who I like this week:
RAIDERS vs
CHARGERS
Salute to Raiders CB Charles Woodson. Nothing but class and a great football player. Future #HOFer
Raiders 31 Chargers 30
EAGLES vs
REDSKINS
Redskins 27 Eagles 24
DOLPHINS vs COLTS
Colts 24 Dolphins 20
BUCS vs BEARS
Bears 31 Bucs 23
CHIEFS vs BROWNS
Chiefs 31 Browns 17
JETS vs PATRIOTS
Patriots 27 Jets 24
BILLS vs COWBOYS
Bills 20 Cowboys 17
FALCONS vs
PANTHERS
Panthers 31 Falcons 24
LIONS vs 49ERS
Lions 23 49ers 17
TITANS vs TEXANS
Texans 23 Titans 20
RAVENS vs
STEELERS
Steelers 34 Ravens 17
SAINTS vs JAGS
Jags 24 Saints 23
SEAHAWKS vs RAMS
Seahawks 24 Rams 17
CARDINALS vs
PACKERS
Cardinals 31 Packers 27
VIKINGS vs GIANTS
Giants 24 Vikings 23
BRONCOS vs BENGALS
Bengals 24 Broncos 23
'NAUGHTY
2.0's' Picks
CHARGERS
REDSKINS
DOLPHINS
BUCS
CHIEFS
PATRIOTS
BILLS
PANTHERS
LIONS
TITANS
STEELERS
SAINTS
SEAHAWKS
PACKERS
GIANTS
BENGALS
Merry Christmas from my family to yours!
• Naughty presents 'Mischief and Mayhem in da AM' from 6am to 10am, Monday to Friday and 'The Press Box' sports talk show on Sunday from 10am to 1pm, on KISS FM 96.1. Comments and questions to izenicazelaya@tribunemedia.net