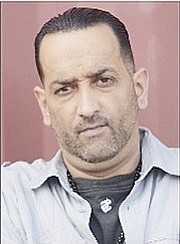 By Inigo 'Naughty' Zenicazelaya
RECENTLY on The Press Box (Sundays 10am -1pm on KISS96FM) the question arose in our banter which were the best sports movies of all time.
Very good question indeed. So good in fact I had to compile my own 'Top 20' list, a list I'm quite sure my broadcast partners Dorsett and Wells - aka 'Kennan and Kel' - will have their usual jaded opinions on.
What I find most hilarious in this whole thing is that my list is about to be critiqued by someone who recently saw their first 'Star Wars' movie of any kind ... yes I'm considering the source already!
So it's positions 20 to 11 this week and the top 10 next week.
Get your Netflix account up to date and get your popcorn ready: you will definitely want to watch all of these, especially if you consider yourself a sports fan.

20 A League of Their Own

On of the best lines ever in a movie - "There's no crying in baseball" - came out of this one.
Tom Hanks, Madonna, Rosie O'Donnell, Geena Davis and Lori Petty round out an all-star cast. Hanks stars as the famous manager who is merely collecting a paycheck, originally wanting nothing at all to do with his team.
An oft-overlooked slice of sports history, it's one of the few sports movies that features primarily women.
19 Rudy
This fact-based, inspirational film stars Sean Astin in a non 'Hobbit' role, as Daniel "Rudy" Ruettiger, who after years of hard work and failed attempts, finally gets into Notre Dame and becomes the heart and soul of the football (practice squad) team.
Rudy finally gets his wish granted, playing in a real game in a Fightin' Irish uniform.
Rudy was the film debut for both Jon Favreau and Vince Vaughn and remains the epitome of sappy underdog films.
18 Remember the Titans
It's 1971 in Alexandria, Virginia. Racial integration compels the local school board to hire a black football coach!
As racial tensions run high at T C Williams High School, incoming coach Herman Boone (Denzel Washington) struggles to find acceptance from his co-workers, players and fans.
Boone fights to balance the volatile tensions between the black and white players on his team (the Titans), all while making sure the people around him are judged by their essence and capacities instead of the colour of their skin.
17 Victory

Sylvester Stallone and Michael Caine team up for the greatest soccer movie ever.
The film takes place during World War Two and highlights an infamous soccer match between the German national team and a squad of all star POWs.
The great Pele also adds his brilliance to this film.
16 The Bad News Bears
(the original)
The original 1974 Bad News Bears stars Walter Matthau as Morris Buttermaker, a lazy, often-drunk former minor league baseball player who takes a job coaching a little league team made up of complete misfits.
Matthau's Buttermaker is as non-politically correct character as you can get.
Buttermaker manages to add a 12-year-old girl pitcher (played by Tatum O'Neal) and a motorcycle punk (Jackie Earle Haley) and both the team and the film come together seamlessly.
The Bad News Bears ends up being an uplifting baseball flick with some great 'one liners' along the way.
15 Chariots of Fire

This inspiring true story of British athletes competing in the 1924 Olympics won the Academy Award for Best Picture in 1982.
The story follows the lives of two total opposites whom were born to run.
Eric Liddell (Ian Charleson), a Protestant, is a very religious man who refuses to race because his heat is scheduled on a Sunday. Then there's Harold Abrahams (Ben Cross), a Jew, studying at Cambridge.
Liddell is faced with problems of faith and Abrahams has to deal with anti-Semitism and a healthy fear of losing. Both men overcome and come out winners.
Chariots of Fire is a classic with a soundtrack to match. You remember its instrumental score by Vangelis.
14 Jerry McGuire
Another legendary one liner was born in this one - "show me the money!"
Renee Zellweger grabbed the headlines but the relationship between Tom Cruise and Cuba Gooding Jr, both personal and professional, is what truly made the story.
The depiction of the ins and outs of corporate sports proved both familiar and revelatory - basically who can show off the most to secure some new endorsement deal or contract?
In the end Cameron Crowe's sports-filled romance is all about sticking up for your teammates, the ones on and off the field.
13 Happy Gilmore
Adam Sandler is a washed-up hockey player who takes up golf.
Happy Gilmore's hockey career is on the outs, his girlfriend is long gone and his grandmother is evicted from her house for her failure to pay back taxes. He makes it on to the pro golf tour with the hope of making some money to save the day and that's when the adventure really begins.
12 Million Dollar Baby
Director Clint Eastwood's Baby was unquestionably 2004's sleeper as far as success goes. It emerged out of nowhere to win four Academy Awards including Best Picture, Director, Actress and Supporting Actor.
Outside its credits and merits as a deep character study and thrilling drama, it also boasts some of the most best fight sequences ever put on film.
Hilary Swank, an awesome actress in her own right, summoned something extra special for this one: she absolutely nailed the part. Morgan Freeman delivers his usual brilliance.
Deemed one of the best sports movies by Sports Illustrated, its pedigree is secure. However let the record show it's one of the few films that will kick your butt and break your heart at the same time.
11 Caddyshack
Caddyshack, starring Chevy Chase, Rodney Dangerfield, Ted Knight, Michael O'Keefe and Bill Murray, is a golfer's dream.
A golf course clash between a two groups of men. The film was Harold Ramis' debut directing and solidified the movie career of Dangerfield.












Bill Murray allegedly ad-libbed many of his lines on the film, which helped make Caddyshack one of the funniest sports movies ever.
So until next week, happy viewing.
• Naughty presents 'Mischief and Mayhem in da AM' from 6am to 10am, Monday to Friday and 'The Press Box' sports talk show on Sunday from 10am to 1pm, on KISS FM 96.1. Send your suggestions for best sports movies to izenicazelaya@tribunemedia.net