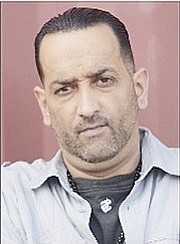 By NAUGHTY
naughty@tribunemedia.net
FOR starters, happy holidays to you all and the very best in 2016.
As far as my NFL picks go, call me 'Scrooge.'
I went 10-6 this week, not bad considering the upset bird was flying high.
What really has me in 'humbug mode' is the fact that 30 games this year went from being a correct pick to being a wrong one in the last three minutes of those contests.
Oh the agony! And to quote famous rapper Biz Markie - 'It be's like that some time.'
And our Prime Minister, The Rt Hon Perry G Christie - 'It is what it is, it's definitely a teachable moment.'
To this end, I will take the good with the bad and get ready for the NFL Draft in April, one eye on potential picks and the other on the NFL playoffs.
As far as my picks this week, here they come, fast and furious.
I want this season to be over ASAP!
WEEK 17 Winners:
FALCONS
JETS
LIONS
BENGALS
STEELERS
REDSKINS
COLTS
PATRIOTS
GIANTS
TEXANS
BRONCOS
CHIEFS
CARDINALS
RAMS
PANTHERS
VIKINGS
After kicking my rear, the ghosts of seasons past have stolen my holiday cheer!