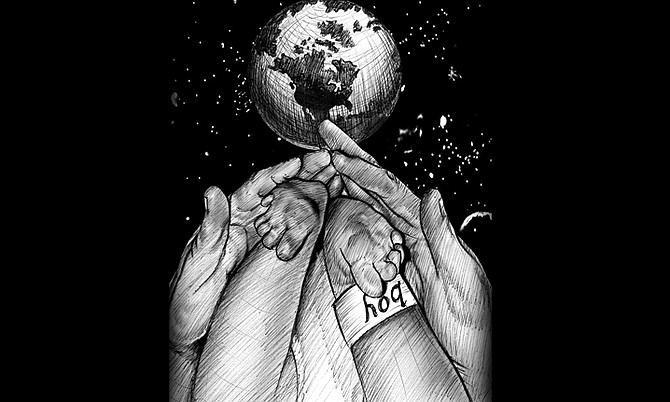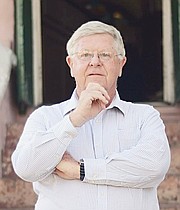 By DR MIKE NEVILLE
THE rising tide of serious crime in the Bahamas has reached the point at which a national debate is required to help solve the blight on society.
The reasons behind the increasing catalogue of murders, shootings, armed robberies and sexual assaults are many and varied, from gangs and drugs to youth unemployment and poverty. Is incarceration the answer? What can be done? In 2015 an evidence-based discussion is required, one with emotion removed.
Dr Mike Neville is a forensic psychiatrist who has spent 40 years – the majority in the Bahamas – working in the hospitals, courts and prisons at close quarters with offenders. His experience and expertise qualifies him to examine the causes, effects and potential remedies of crime, from the cradle to the grave, and drawing on how other countries have tackled the issue.
And we want you to be involved and help inform the debate. Week-by-week Dr Neville is analysing the reasons behind crime and challenging the perceptions of how it can be dealt with. Every Tuesday, through his articles in The Tribune and in an hour's live phone-in on KISS FM96.1 from 3pm on 677-0961 he will welcome views – unconventional, challenging and supportive – from everyone. Join the discussions via comments on tribune242.com or email to lifeofcrime@tribunemedia.net.
Illustration by Jamaal Rolle
'Well, I reach. I have just navigated a long journey along a short canal. There seemed to be plenty of encouragement to get me out and now I am here, I am screaming my head off and yet everyone around seems pleased. I really do not need much; plenty of food, warmth. Please keep me clean and I need lots of love."
It sounds simple enough – but what if these things are not provided? We now know that the lack of these essentials can lead to long-term problems and a screaming baby is perhaps the least of these consequences.
The first real scientific breakthrough came in post-Second World War Europe, when there were large numbers of children separated from their parents. The World Health Organisation commissioned John Bowlby, a British psychologist, to look at the mental health effects of these separations. He concluded that to be deprived of their mother or mother substitute's love may lead to significant and irreversible mental health consequences.
This work has been subjected to immense scrutiny, and even meta analysis of the research, and it is now accepted that the lack of attachment to a mother, father or substitute figure leads to mental health issues and is associated with juvenile delinquency. The concept has been combined with social control theory and it seems that a close loving affective bond enables children to internalise the norms of society.
It may seem strange to think that an infant may not be loved, but what if the poor mother has mental illness? Postpartum depression is extremely common and must be awful; imagine waking up and thinking "I do not like my baby, I must be the worst mother in the world, I cannot tell anyone".
This condition is easily treated, but often missed and if left alone can lead to a break in that all-important attachment.
Then there is the problem of substance abuse or even postpartum psychosis, which can lead to the unbearable tragedy of the mother killing her own child, known as infanticide. It was as early as 1838 that English law differentiated between infanticide and murder. There have been cases here where the unfortunate girl was charged with murder, a sad reflection on the societal stigma and disbelief that mental illness even exists. This, fortunately, is rare but the problem of child abuse and neglect is all too common.
"Hold on, why the misery. I just said I reach."
I think most parents really want to love their kids so let's assume I have a mom and dad who really love me, feed me and clean me; what could go wrong now?
Sadly, plenty. I could get poisoned! Not by some weird character out of a lifetime movie but by something simple like lead. Lead has been known to cause problems since Roman times and even caused deaths in the West Indies in Colonial times as it was present in rum stills. However, it is in the industrialised world that a new correlation has been found with crime.

Lead was added to gasoline from the 1920s and was commonly used in paints; from the 1940s it was known that exposure to lead in infants lowered intelligence as measured by IQ scores and so in the 1970s countries started taking lead out of paint and gasoline hoping to lessen this brain damage. There was a truly amazing finding about 20 years after the removal of lead – violent crime dropped!
There is a clear correlation between high levels of murder and assault when lead pollution is at its highest and then an equally dramatic drop off in violent crime when lead levels come down. The research has shown this from country to country regardless of other social phenomena.
Even small amounts of lead exposure in infancy damage the parts of the brain involved with mood, behaviour, aggression, impulsiveness and attention. A lack of these controls will clearly be associated with the legion of bad choices that lead to a life of crime.
Is it possible that the Caribbean and Central America, where the murder rates are still climbing, simply waited a bit too long to remove the lead? If true, some lucky politician will claim credit for a drop in the murder rate sometime in the next decade.
What will be the next smoking gun?
Could plastics be involved? We are certainly polluting our lands and sea with endless amounts of plastic waste but can it be harmful? We do not know but the latest fear is the exposure to phthalates – the stuff that makes plastic pliable. No one seems sure but there is a growing concern that exposure in utero and in infancy may have far reaching effects that we are at present unclear about.
There is, however, interesting research as to why alligators in Florida and otters in Wales have much smaller penises than before and endocrine disruptors like phthalates may be to blame. I do not know the effect on humans but personally I have no intention of volunteering for that research. I am not going to catch an alligator to measure his ...!
"Well I reached and after reading all this I am seriously considering going back!"
Too late you may say, but a prominent Scottish psychiatrist Dr Ronnie Lang believed that the trauma of the birth canal created all sorts of problems and he even offered "re-birthing workshops".

The idea was to recreate the struggle to get out of the birth canal by sitting on the floor and taking part in a sort of group scream; and I wonder why there is a popular view that psychiatrists are nuts!
Fortunately we have come a long way, medicine is now evidence-based and there is plenty of research to show what can be done to ameliorate the potential chaos of these early years. Children are like sponges, picking up information from family, friends, school and church. We have definitely learnt something – at times I am not sure what. But it seems time to move away from the culture of blame; it is so easy to blame the break-up of the family; even easier to blame the absent fathers. It is surely time to decide what needs to be done.
Around the world there is research into which prevention programmes work and which are a waste of time. Some of the biological problems just mentioned can be lessened by interventions like the Family Nurse Partnership from Colorado. The nurses make home visits during the pregnancy and for two to four years afterwards.
They also teach skills and seek to improve self-development for the mother; research shows a range of improvements including a 31 per cent drop in subsequent births and an 81 per cent decrease in criminal convictions over the control group. These programmes flow into the importance of early learning initiatives and also impact on the incidence of child abuse and neglect; another strong correlation to later crime.
The Chicago government-funded Child Parent Centres have been tracked for 15 years. Children entered the programmes at three to four and studies show that those who were not enrolled were 70 per cent more likely to be arrested for a violent crime by the age of 18. Another programme, the High/Scope Perry pre-school programme, followed at-risk kids for 22 years: some in the pre-school setup and others left out. The kids not in the programme had a five times increased risk of becoming chronic law breakers.
This is clear evidence as to how the economy and crime are linked. The Life of Crime thread on the tribune 242.com website has attracted some interesting comments from the likes of "banker" and others about the economy and crime and here is where that correlation begins.
There is now a huge opportunity for government and non-government organisations to choose and use evidence-based practices to target those who will benefit most and lay down a template for genuine crime prevention into the future.
We have to make decisions on where to spend what money we have. Some is earmarked for prevention and is often used to try to change behaviour already entrenched; the research and many police chiefs believe that these first five years are when crime prevention begins and is most effective.
Remember prevention saves dollars.
If you have any contribution to make or any questions join the debate online at tribune242.com and call in to the live radio discussion from 3 to 4pm today on KISS FM96.1 on 677-0961.
Next week: the
importance of early education, parents, teachers and the church plus the horrors of abuse.