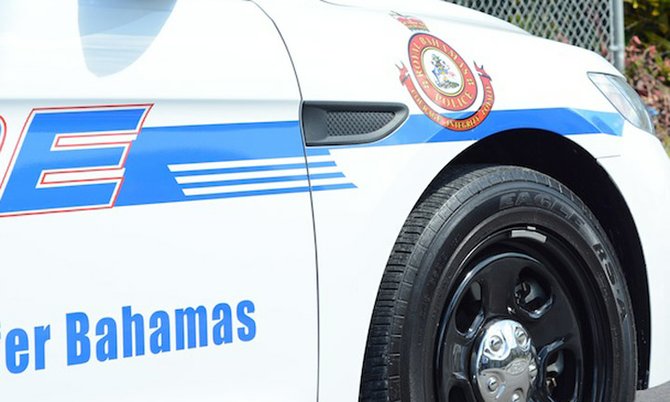 By KHRISNA VIRGIL
Tribune Staff Reporter
kvirgil@tribunemedia.net
POLICE have launched an island-wide manhunt for suspects in three separate shooting incidents that have left one man recovering in hospital and two others dead.
The incidents happened on Friday. According to police, occupants in a silver coloured Nissan Premiera approached a man who was standing in front of his home with friends at Cascarilla Street, Pinewood Gardens shortly after 9.30pm.
Two men got out of the car and began to discharge shots in the man's direction, police said. While the victim attempted to flee, he was chased down by both gunmen who shot him multiple times.
The gunmen sped off in the silver coloured vehicle. Police said the man was pronounced dead at the scene.
As that shooting was taking place, another man was gunned down in the Chippingham area.
Police said a man was driving on Tyler Street when the driver of another vehicle attempted to stop him.
The victim refused to stop and sped off onto Rosalind Street. However, the assailant chased the victim's vehicle and shot him multiple times inhis body. He was pronounced dead at the scene.
Police have not released the identities of either of the victims. They appealed to anyone with information on the shootings to contact them.
The third Friday incident involved a man who was shot in his arms and legs.
At around 6pm, police said they received a report that a man had been shot at Seymour and Lightbourne Streets in Yellow Elder Gardens.
When police arrived at the scene they found the victim on the ground. He was rushed to hospital, where he remains in stable condition.
An elderly woman was also killed in her home in Yellow Elder Gardens early yesterday morning, pushing the weekend's death toll to three and the year's homicide count to 16, according to The Tribune's records.
Meanwhile, police said a 38-year-old man was taken into custody on Friday after he was arrested for possession of an unlicensed shotgun.
Officers of the Mobile Division who were on patrol at Wentworth Street and Robinson Road arrested him shortly after 2pm.
He was found with the weapon and ammunition. Police did not specify the quantity of ammunition that was recovered from the man.
Authorities also arrested 17 persons for armed robbery, possession of dangerous drugs, housebreaking and outstanding criminal warrants on Friday night.
This is the second consecutive weekend marred by bloodshed.