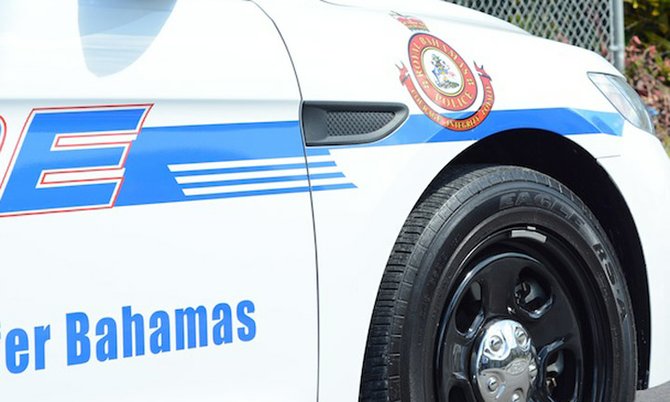 By SANCHESKA BROWN
Tribune Staff Reporter
sbrown@tribunemedia.net
POLICE have a 21-year-old woman in custody in connection with the "suspicious death" of Ariel Lowe, who was discovered by firefighters with a "black cord" tied around her neck in her home on Carmichael Road on Monday morning.
Officer in charge of the Central Detective Unit, Chief Superintendent Paul Rolle, told The Tribune that police took a young woman into custody yesterday. However, Mr Rolle would not say if the death has now been classified as a homicide.
A video showing Ms Lowe, a recent graduate of St Andrew's School, being abused by a woman, allegedly her lover, went viral on social media yesterday. In the video a woman, whose face was not seen, videotaped herself slapping and hitting Ms Lowe in the face and back.
Mr Rolle would not comment on whether the woman in the video is the same woman in police custody.
"A woman is in custody but we have not classified the death at this moment because I have not seen the death certificate," he said. "But we do have a female in custody in reference to the death. I have heard of the video and we have possession of it, but I am not prepared to comment on that video at this time. I will make a announcement soon in reference to this case."
Supt Rolle believes the fire was "intentionally started".
When officers arrived on the scene around 9am on Monday, they found a section of the home partially engulfed in flames. Firefighters extinguished the blaze and discovered the victim lying on a bedroom floor.
"Police received reports of a structural fire in the Margaret Avenue area off Carmichael Road. Once the fire was out officers discovered the body of a female lying on the floor in a southwestern bedroom," Mr Rolle said at the time.
"Further examination of the woman revealed a black cord was tied around her neck and further investigations revealed that the cord was tied around some of the beams above the rafters. We are conducting our investigations to determine what happened."
Anyone with information is asked to contact police at 911 or 919, the Central Detective Unit at 502-9991 or Crime Stoppers anonymously at 328-TIPS.