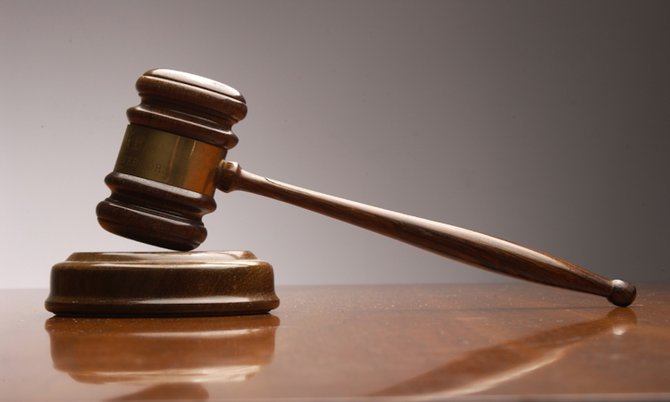 By NICO SCAVELLA
Tribune Staff Reporter
nscavella@tribunemedia.net
A SUPREME court judge yesterday granted a convict the opportunity of pursuing her life's interests while behind bars.
Justice Carolita Bethel yesterday told 21-year-old Bethany Rigby that she would request she be assigned to the prison's kitchen once she begins serving time at the Bahamas Department of Correctional Services.
Rigby, of Marsh Harbour, Abaco, was sentenced to seven years' imprisonment for conspiracy to commit armed robbery, effective from March 15, 2013.
Her sentencing was in connection to the murder that day of 45-year-old Hillary Cargill. It is alleged that Rigby -19 at the time - played a role in the murder by allegedly informing the suspects of the victim's location.
Rigby initially faced charges of conspiracy to commit armed robbery, attempted armed robbery and murder in connection with the incident, but the murder and attempted armed robbery charges were dropped last week. She had pleaded guilty to the conspiracy to commit armed robbery charge, however.
Shortly before Rigby's sentence was delivered yesterday, her lawyer, Bernard Ferguson, pleaded that his client be given a second chance.
"As you have the final say my lady, I ask that you giver her a chance to come back to society and contribute, and to make a difference in our country," he said.
Mr Ferguson revealed that Rigby had dreams of pursuing culinary arts as a career, and despite calling it a "very unfortunate situation," Mr Ferguson contended that throughout the duration of the trial, Rigby had been "well-mannered, well-behaved, not rude or indifferent."
Shortly after Mr Ferguson's statements, the mother of the deceased, accompanied by the victim's daughter, made a plea to Rigby to help bring closure to the investigation.
"Our family, we ain't sleeping good at night," the mother said. "I really need for you to help the police find who killed my son."
Shortly thereafter, Justice Bethel allowed Rigby to read a letter she had written while previously incarcerated at the BDCS. "Your worship, I beg for you to have mercy on me," Rigby read. "I don't want to be a victim of my circumstances. I have my whole life ahead of me."
However, while acknowledging Rigby's remorse, the prosecution said there needed to be a "serious balancing act in the matter," and said a custodial sentence would be appropriate for Rigby's crime.
"There must be some punishment," the prosecution stated. "We must send a message to not only the convict but also to society as a whole, that crime, especially crime that results in the death of someone. I ask the court to apply the appropriate custodial sentence."
After a brief silence, Justice Bethel began to deliver her final statements. "Sentencing is always the most difficult aspect of any judge's duty," she said to Rigby. "I have to take into consideration what you have done. From what I have gathered Hillary, he was a kind man … you sought to take that kindness and twist it around."
Justice Bethel sentenced Rigby to seven years' imprisonment, effective March 15, 2013.
However, before Rigby was escorted off by officers, Justice Bethel asked her: "Is it your wish that you wish to be attached to your prison kitchen? I can ask that you be attached." Rigby nodded a mournful assent.
On March 15, 2013, Cargill and a female companion were leaving a residence when they were approached by three men who forced them back into the home and searched the property.
The men had come from a "silver type vehicle" police said.
As they were fleeing the home, one of the men fired a shot into Cargill's chest.
He was taken to hospital by ambulance, but was pronounced dead on arrival.
It is alleged that Rigby knew Cargill prior to the incident, and allegedly informed the suspects of the victim's location, ultimately resulting in his death.
"I never meant for his life to be taken away," Rigby said yesterday.