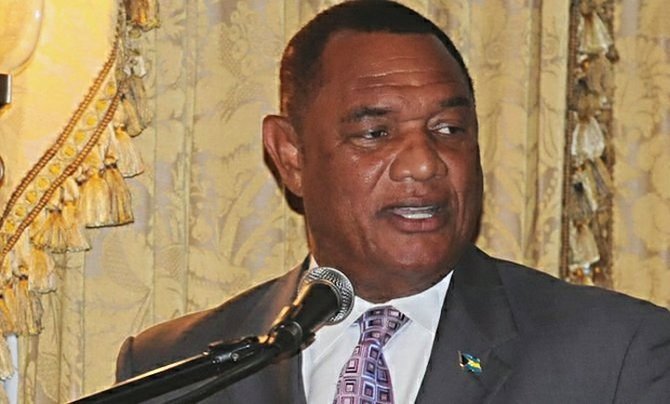 By SANCHESKA BROWN
Tribune Staff Reporter
sbrown@tribunemedia.net
PRIME MINISTER Perry Christie has joined other world leaders in condemning the terrorist attack in Paris on Wednesday that left 12 people dead.
Mr Christie spoke to the issue the during his address at the opening of the first China/CELAC Forum in Beijing. 
He told delegates that The Bahamas stands in solidarity with the other speakers in condemning the Paris attacks and reiterated that CARICOM was a peace-loving region that strives for the dignity of life for all peoples.
"I also join the previous speakers in soundly condemning the terrorist attack that took place in Paris, France, yesterday. We are a peace-loving region, which aspires to a dignified life for all peoples" said the Prime Minister.
Twelve people were killed after gunmen burst into a magazine office in Paris.
At least two gunmen attacked the French satirical magazine Charlie Hebdo and
shocked witnesses spoke of sustained gunfire at the office as the attackers opened fire with Kalashnikov assault rifles.
The satirical weekly has courted controversy in the past with its depiction of news and current affairs. The magazine was firebombed in 2011 after they showed a picture of the Prophet Muhammad on the cover of the magazine.
There have been a series of gun attacks carried out by Islamic extremists in France during the past 12 months.
On Friday, French police stormed two hostage sites in the Paris area, killing three hostage takers.
Two brothers suspected of the Charlie Hebdo magazine shootings were killed in an assault at a warehouse where they had held a hostage north of Paris, according to international press.
In the second incident, anti-terror forces stormed a supermarket in eastern Paris where several hostages were being held by another gunman. Four hostages at the supermarket were killed.
It is not clear whether they were killed before or after the police assault began.
Another four hostages were seriously injured, but 15 were freed alive, the BBC's correspondent in Paris reported.
The hostage taker at the kosher supermarket is believed to have had links to the two Charlie Hebdo suspects.