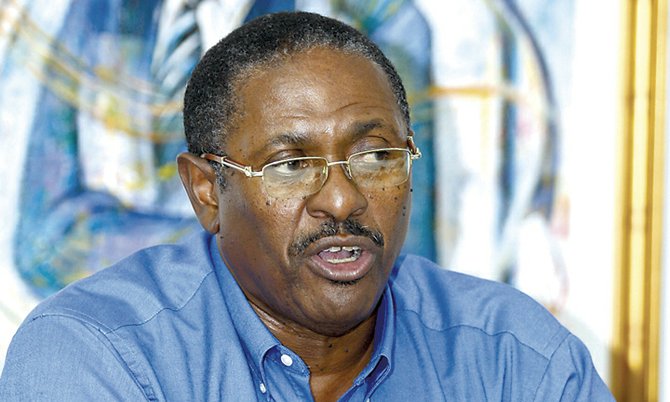 By AVA TURNQUEST
Tribune Chief Reporter
aturnquest@tribunemedia.net
PLP Chairman Bradley Roberts yesterday shrugged off criticisms levelled by Marco City MP Greg Moss over the treatment of fellow party member and Fort Charlotte MP Dr Andre Rollins.
Mr Roberts told The Tribune that he did not feel Mr Moss' statements warranted a response.
Mr Roberts said: "He's out there on a leaf all by himself. It took a party to get him elected – he didn't get elected by himself. I don't think that warrants a response."
In an interview with The Tribune, Mr Moss said that the political fallout Fort Charlotte MP Dr Andre Rollins has faced due to his criticism of Prime Minister Perry Christie was "undemocratic and silly", adding that the country's democracy resembled a "constitutional dictatorship".
Mr Moss said: "I personally believe that the country has changed, and that change is beginning to be reflected in the politics. I think the people are far ahead of the politicians in this country, and I think that if you look back over the last few decades you see that in elections."
Commenting on other national issues, Mr Moss characterised the execution of the government's new immigration policy as "nonsensical" and also suggested that the constitutional referendum on gender equality be postponed.
Mr Moss maintained that he intended to run in the next general election regardless of whether the PLP gives him a nomination.
Yesterday, Minister of Immigration Fred Mitchell also declined to comment on Mr Moss' remarks.
Mr Mitchell said: "Greg Moss is a member of the PLP. There's a process to which members of the PLP can deal with policy matters, and that is not in the public domain."