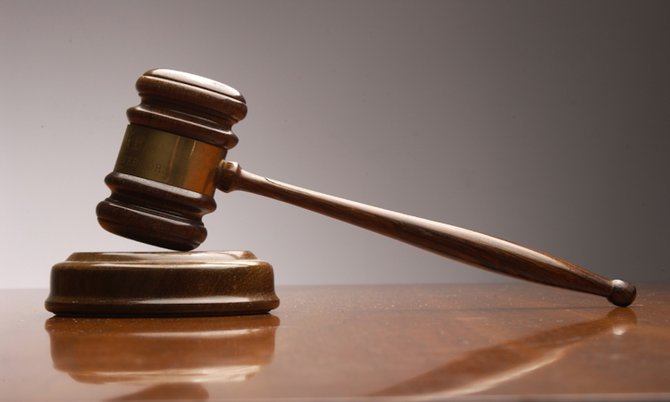 By LAMECH JOHNSON
Tribune Staff Reporter
ljohnson@tribunemedia.net
THE Court of Appeal has scheduled two hearings in March for a man contesting a conviction and life sentence for murdering a fast food restaurant manager after seducing and robbing him.
Simeon Bain and his lawyer Fred Smith, QC, appeared in the Court of Appeal yesterday before Justices Anita Allen, Neville Adderley and Jon Isaacs for his expected substantive hearing concerning the September 19, 2009, death of 21-year-old Rashad Morris.
However, Justice Allen informed Mr Smith the matter would have to be adjourned to March 12 for a substantive hearing, as the appellate court was in the process of being moved to the third floor of the Claughton House building.
Mr Smith accepted this before bringing certain concerns to the court's attention.
He said that on March 12, he would like the court to review surveillance footage put into evidence.
Mr Smith added that it was on this evidence that the Crown's key witness gave testimony and identified him, notwithstanding that, in his view, an identification could not be obtained from the security footage.
"It's important that the court views it," Mr Smith stressed.
Bain's lawyer added that there were other legal irregularities in the cases that he wished to raise at that time including the admission of statements containing hearsay.
Mr Smith was not finished, however, as he told the court that his client "remains challenged in having his matter dealt with in the Court of Appeal".
The lawyer claimed that the Attorney General's Office is "refusing give to us, documents, exculpatory documents so that I can prosecute his appeal".
Justice Allen noted his concerns and said the court would hear the matters on March 2, where there would be a status hearing prior to the substantive hearing ten days later.
She instructed Mr Smith to submit these arguments to the court and Crown respondents before the first of two hearings.
On May 2, 2013, Bain was unanimously convicted of all the charges he faced, except attempted robbery, concerning the September 19, 2009, death of 21-year-old Rashad Morris.
Morris was kidnapped from the Charlotte Street location of Burger King and taken to the Tonique Williams-Darling Highway location, where he had been the manager.
He was ordered to open the safe. After failing to do so, he was stabbed in the restaurant's parking lot before his throat was slashed. Bain denied charges of murder, robbery, attempted robbery, housebreaking and kidnapping.
Immediately after his conviction, the case's lead prosecutor, then-Director of Public Prosecutions Vinette Graham-Allen, announced the Crown's intention to seek the death penalty. However, on July 30, Justice Indra Charles sentenced Bain to life imprisonment on the basis that the case did not meet the "worst of the worst" threshold set by the London-based Privy Council.