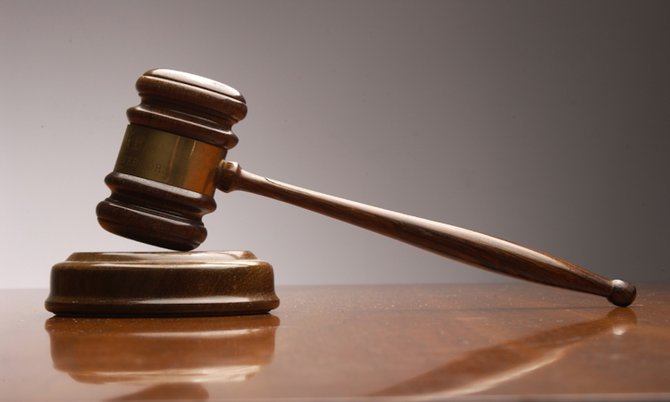 By LAMECH JOHNSON
Tribune Staff Reporter
ljohnson@tribunemedia.net
SIX men awaiting trial for three separate murder cases were informed that the matters have now been set for 2016.
Jason Glinton, the accused in the October 2012 murder of Fortis Moncur in Cat Island, appeared before Justice Bernard Turner yesterday to receive a retrial date.
At his initial trial's climax, Justice Carolita Bethell was compelled to declare a mistrial when she was informed of an public confrontation between Glinton and a juror in Home Fabrics during the December holiday break.
Prosecutors Kendra Kelly and Linda Evans had asked the court to revoke Glinton's bail on the basis that his actions had obstructed justice.
Murrio Ducille, Glinton's lawyer, disagreed and said the incident was nothing more than inadvertence.
The judge extended his bail in the absence of video footage to prove that he had "approached" the juror and then set a fixture hearing before Justice Turner who would decide the future date for the case.
Justice Turner yesterday set the matter down for February 22, 2016, the earliest convenient date, before his court.
The judge presiding over the trial will be determined at a later date.
In the next proceeding, Justice Turner scheduled himself to preside over the murder trial of Lynden Prosper, D'Angelo Adderley, and Denard Davis on August 29, 2016.
Prosper, 27, Davis, 25 and Adderley, 24, are each charged with murder and attempted murder, which they deny.
It is claimed that on November 3, 2010 they shot and killed 40-year-old Sheria Curry and tried to kill Curry's 10-year-old son Shanko Smith.
On the day in question, Ms Curry, a Step Street resident, and her son were sitting with a group of people outside their home when the incident occurred.
Curry was shot in the head and her son in the leg. The 40-year-old died at the scene.
Davis and Prosper have retained Murrio Ducille and Tai Pinder to defend them while Adderley is represented by Richard Bootle.
Bootle, however, was absent from yesterday's proceedings.
In the last fixture hearing, Leroy Smith and Leslie Bowe were told that they would stand trial in the Supreme Court on August 8, 2016.
The pair's scheduled trial on murder and conspiracy to commit murder charges did not start on Monday due to a lack of jurors.
Smith, 27, and Bowe, 39, are claimed to have conspired together to commit murder while Smith is separately charged with murdering Eugene Stuart on March 2, 2012.