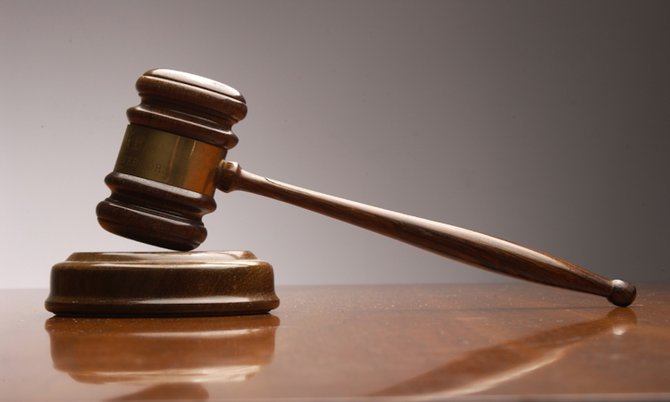 By LAMECH JOHNSON
Tribune Staff Reporter
ljohnson@tribunemedia.net
A MAN must wait longer before he learns of his punishment for unlawful sexual intercourse with an underage girl who he compelled to get an abortion after discovering she was pregnant.
Dwight Bethel, 41, appeared before Justice Vera Watkins yesterday for what was supposed to be his sentencing having been convicted by a jury of sexually assaulting the girl between 2008 and 2013.
Bethel's lawyer was absent from the proceedings, as he had been at the initial sentencing hearing in early December when the court had also been informed that the requested probation report was incomplete.
Justice Watkins informed Bethel that her staff had received a note from his lawyer, Stanley Rolle, seeking an adjournment as yesterday's proceedings had conflicted with a "prior engagement with his parents".
The judge said aside from giving a list of available dates to proceed with the matter, Mr Rolle's note had given no further explanation about the issue.
"Did you hear from him?" the judge asked the accused.
"I heard from him and he told me he was going to be here today," Bethel replied.
Justice Watkins asked him what he would like to do with the matter. "I would like to get this over with as soon as possible," Bethel replied.
"All of this back and forth is playing with my emotions," Bethel said, adding that ". . .I feel I was poorly represented."
"You want me to adjourn this matter or are you prepared to proceed?" Justice Watkins then asked.
"I'll take the adjournment," Bethel replied.
Bethel denied the accusations when interviewed in police custody and during his testimony at trial.
However, the jury believed the complainant's testimony that Bethel began molesting her in 2008 when she was 11 years old.
Now a teenager, she said she never told her mother what was happening because she was afraid.
The teen said she told Bethel she was carrying his child in June 2013 and he took her to a clinic four months later to terminate the pregnancy.
However, the operation was halted by her mother's calls inquiring of her whereabouts. As a result, she had to pass the foetus at home and wrapped it up in a plastic bag as Bethel directed her to before he later came to collect it.
The alleged abuse was revealed and reported to police later that day when the girl's mother took her to the Princess Margaret Hospital, where she was diagnosed and treated for an incomplete septic abortion.