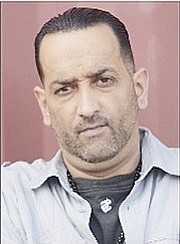 By Inigo 'Naughty' Zenicazelaya
POST Independence weekend celebrations, I come to the clubhouse walking a bit wounded, down at least two to one against Jack Daniels, my favourite libation.
Be that as it may, I will be fine upon completion of this week's column. As soon as I'm done I will employ an ancient Bahamian "hangover" remedy ... to continue drinking exactly what it is that I consumed to get me in this detrimental position in the first place!
So this week will be a "whirling dervish" from all over the sporting globe. Fasten your seat belts, here we go.
Salute to "The Snake"
I was saddened to learn of the passing of former University of Alabama and Oakland Raiders great, Kenny "The Snake" Stabler.
I was too young to catch his whole career; however, through the genius of the Sabol Family and NFL Films I have been able to see highlights of all the greats, even if they were before my time. Kenny Stabler was definitely one.
Stabler had quite a collection in the NFL films archives, film that highlighted his gritty, fearless style and the love and respect he received from fans, coaches and teammates alike. Win, lose or draw.
While working the "Stardome" Comedy Club in Birmingham, Alabama, I had the pleasure of meeting "The Snake" - lets just say he was very approachable and endearing, and I'm glad I took him up on his offer to try "Apple Pie Moonshine" (that experience is a whole other column for another day). Turns out he was a huge fan of live stand-up comedy and a good joke, even if it was on him.
It was this attitude that was a key part to the success of "The Snake", whether he was loved or hated, whatever the circumstances dictated. He was always respected.
Thanks for the memories, including eliminating the defending World Champion Miami Dolphins in 1974. It was priceless watching Stabler rip victory from the jaws of defeat with some great improvisation and true grit, leading the Raiders down the field and to the victory on the last play of the game. (The look on the faces of the Dolphins, head coach Don Shula and their fans was also priceless in its own right).
Rest in peace "Snake", may you rise in glory.
Sensational Serena
As I mentioned in an earlier SMM column, Serena Williams is a joy to watch on and off the court. This weekend was no different as she captured her sixth Wimbledon title and her 21st Grand Slam title - and looked "smoking hot" in the process!
Thanks for all the brilliant memories from this past Wimbledon weekend, both front and back, long and short!
Small ball standing tall
Another subject of one of my earlier columns was the return of small market baseball, both economically and strategically, on the field to MLB parks this season.
Going into the All Star break how about some of these small ball "dynamos":
Houston Astros 49-42 - half a game out of first in the American League West. Poised for a second half run.
The Minnesota Twins are up to their usual in the competitive American League Central at 49-40 and getting healthy. The only problem they are in the same division as the best team in the entire American League, last year's pennant winners and World Series runners up, the Kansas City Royals.
The Royals have picked up where they left off last season, and are clearly playing at a high level and are extremely focused.
I picked the Royals to win it all this year and so far so good (fingers crossed). Hopefully "Naughtydamus" will be afforded another 'I told you so moment' in this regard.
Until next week remember "If you think putting in the work is hard, try losing."
• Naughty presents 'Mischief and Mayhem in da AM' on KISS FM 96.1 from 6am to 10am, Monday to Friday. Comments and questions to naughty@tribunemedia.net