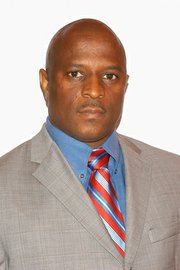 By NICO SCAVELLA
Tribune Staff Reporter
nscavella@tribunemedia.net
BAHA Mar's plans to potentially reduce its workforce by over 90 per cent if it is unable to resolve its dispute with its Chinese partners will take a toll on the "mental and physical health" of its employees, FNM Chairman Michael Pintard said yesterday. He said no effort must be spared on the government's behalf to prevent the staff cuts.
Mr Pintard expressed sympathy for the more than 2,000 Baha Mar employees, whom he said have been bombarded with a "series of blows" since the $3.5bn mega-resort filed for Chapter 11 bankruptcy in a US court on June 29.
In court documents filed on July 10, the resort outlined plans to cut staff to a skeleton crew of around 50 workers if a deal cannot be reached with its Chinese partners by next Monday.
The Tribune contacted Labour Minister Shane Gibson yesterday for comment on the matter, but he said: "All official statements regarding Baha Mar will come from the Office of the Prime Minister."
However, Mr Pintard said: "One does not want to give life to the possible ramifications by sort of enumerating them, but the potential negative fallout is huge on persons' mental and physical health. We're already dealing with tremendous pressure in this economy, so it isn't as if 1,950 persons can easily transition into other jobs. And I would presume that a good number of those who stand to be affected may not have a nest egg that's able to comfortably carry them as they seek to transition into another job or to await the opening of this property."
He added: "The government has to take some meaningful steps in terms of utilizing the safety net that was put in place by the Ingraham regime to provide a measure of relief for displaced workers."
Branded the "Preserve and Maintain Alternative," the resort's plan implies that thousands of workers could lose their jobs within the next two months if the developer, its Chinese partners and the government are unable to reach a settlement in their ongoing talks in Beijing, China.
Previously, Baha Mar told more than 2,000 of its employees not to return to work until further notice, but pledged that it would pay salaries and benefits for a period as it awaited court hearings on its bankruptcy claim.
According to Tribune Business, Baha Mar's president Thomas Dunlap, in a July 10 affidavit, said the developer would require just 52 "Group A" employees to "manage the wind down and operate the remaining businesses" until the mega resort could be completed and opened.
A further 47 staff (Group B employees) will be required to assist with the wind-down of Baha Mar's operations over that 45-60 day period, although Mr Dunlap revealed they will ultimately be terminated.
Mr Dunlap said that both Group A and Group B employees are equivalent to 6.5 per cent of the developer's total staff, meaning that some 93.5 per cent of the workforce there may be made redundant.
According to Tribune Business, previously filed court documents show Baha Mar has a total workforce of 2,593, excluding the Melia Nassau Beach Hotel employees, so the ultimate workforce reduction foreshadowed by Mr Dunlap would eliminate 2,541 posts.
Mr Pintard said: "While we are sensitive to the cost or expense implications for a business that is not generating revenue, it is our hope that no effort would be spared to prevent such layoffs and that in the unfortunate event that such layoffs do occur, that this would increase the urgency with which all concerned try to find a solution so that employees would once again be re-engaged and this property would be open to the public. Even more so now there has to be politically a bipartisan approach and all sides of this concern in terms of investor, lender, construction company, all of them must now try to find a way to bring a speedy resolution to the matter."
Recently, Attorney General Allyson Maynard-Gibson led a delegation to China to meet with Baha Mar executives, the China State Construction company and the China Import-Export Bank for discussions to hopefully secure a deal to open the resort.
Yesterday, lawyers for the relevant parties met in the Supreme Court for a closed status hearing before Justice Ian Winder into the matter. State Minister of Legal Affairs Damien Gomez told The Tribune that at the time of the hearing, all parties appeared to be negotiating in good faith.
Prime Minister Perry Christie has said his government has an alternative plan if the relevant parties cannot secure an agreement.