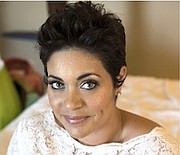 By Bianca Carter
IF YOU'VE ever been pregnant before, you will know how eager people are to offer you some advice on being pregnant and what to expect after you have the baby.

Being pregnant isn't always easy, and being a woman who has gone through it before it's almost a given that you can't wait to share what you've learned with other women and couples going through the same thing.

Mother-in-laws, sisters, grandmas, cousins, aunts, friends and people you don't even know will offer their opinions of what you should be doing, what to be careful of and how it will affect your life. A lot of the information is helpful, but some of it is not. Yes, it gets a bit awkward when you have complete strangers imparting their unsolicited knowledge on you, and with so much information being thrown at you it can be intimidating and overwhelming to say the least. Here are a three ways to cope with unwanted pregnancy advice:
• Understand that you don't need to agree with what people are saying you should or should not do. How you cope with your body and your pregnancy is your decision. Every pregnancy is different and just because someone had a certain experience, side effect or symptom, doesn't mean you will have the same.
• Try not to let any information scare or overwhelm you. Hearing stories of 22 hours of labour, episiotomies and stitches is enough to make anyone super uneasy. I really don't understand why people have to explain every excruciating detail of their birth experience to a mom-to-be who has no idea what to expect. If it makes you uncomfortable, just politely excuse yourself from the conversation. I think that will get the message across just fine.
• If you have questions about some advice or information you have been given or read somewhere, ask your doctor. They are trained medical professionals who will give you all of the proper information so that you can have the correct perspective. There are a ton of things that could happen, but also lots that won't happen.
Ultimately, you can't prevent the "unwanted" pregnancy advice, but you can choose whether you accept it or not. Most people give advice out of love and caring for the mom and the baby. A lot of it can be comforting, especially if you don't know what to expect. The people closest to you will be the most helpful and the people you don't know well, find a polite way to say, "Thanks, but no thanks."
BONUS: Check out our BITO blog Thursdays for our picks on the strangest and funniest pieces of pregnancy and new mom advice.
Love & hugs!
• Bianca Carter is a certified lactation counsellor, founder of Bun in the Oven, and weekend radio personality on Y98 radio. For more information, e-mail her at info@babybunintheoven.com, or bcarter@tribunemedia.net. Follow BITO on Facebook at babybunintheoven and check out the BITO Blog every Monday and Thursday at www.babybunintheoven.com.