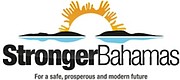 By RASHAD ROLLE
Tribune Staff Reporter
rrolle@tribunemedia.net
THE Free National Movement ramped up its criticism of the Christie administration's "Stronger Bahamas" initiative yesterday, with Leader Dr Hubert Minnis and former Deputy Leader Loretta Butler-Turner both criticising the government for hiring a foreign public relations firm to help market the programme.
State Minister for Finance Michael Halkitis confirmed during a radio talk show that a foreign firm has been hired to help the government with its plan.
According to Dr Minnis, this proves the Christie administration does not believe in Bahamians.
In a press statement released yesterday, Mrs Butler-Turner revealed the identity of the firm – Fleishman-Hillard – a public relations and marketing agency based in Canada. Local companies, including Sidda Communications Group, are also helping with the campaign.
However, the Long Island MP said this is a blatant use of taxpayer's money to "help run a propaganda campaign" as she questioned how much the Canadian firm is being paid.
"The use of a foreign firm in such an effort in no way helps to make the Bahamas stronger. Instead it sends money overseas that should have remained in the Bahamas, putting Bahamians first, circulating money in our local economy," she said. "This is yet another shameful abuse of the public purse by the PLP.
"The PLP's latest propaganda effort uses government funds to run broadcast and print ads as well as to develop and maintain a website to push PLP propaganda."
Stronger Bahamas was scheduled for an official launch at the Melia hotel last night – with food, drink and live entertainment – but it was postponed due to Prime Minister Perry Christie's travel schedule.
However, The Tribune obtained a memo outlining "talking points" for the initiative sent to Cabinet ministers and MPs. At the bottom of the memo, politicians are urged to contact a representative of Fleishman-Hillard on a local cell phone number if they have any questions.
Among other things, the talking points said: "Stronger Bahamas is a new vision for the Bahamas to work together for a safe, prosperous and modern future. We as a government want people to know what is being done to address the nation's top issues of crime, jobs and the economy, and education and social programmes. Stronger Bahamas is non-partisan. No matter your politics, religion, island of residence, age or gender, Stronger Bahamas promotes unity and encourages all Bahamians to work together towards building a safe, prosperous, modern future."
Reacting to this, Mrs Butler-Turner lamented that the government appears to be using taxpayer's money to spread the Progressive Liberal Party's message.
"It seems that a foreign consultant is here in the Bahamas, whose company is being paid at taxpayer's expense for a partisan propaganda effort," she added. "Is this individual here on a temporary work permit? Why is a foreign individual engaged in work which can be done by Bahamians?"
Mrs Butler-Turner also noted that while Stronger Bahamas is purported to be a non-partisan venture, the Progressive Liberal Party has connections to the foreign firm marketing the programme.
"Allyn & Company Inc, which was acquired by Fleishman-Hillard, worked with the PLP previously and is now being paid at taxpayer's expense to help the party now that it is in office," she said.
"The Stronger Bahamas propaganda campaign is one of gross hypocrisy, a misuse of government funds, a boondoggle for foreign individuals, and part of an elaborate PLP effort to distract from its failures and to prepare for the next election," she said.
The government has allocated nearly $4 million to the Office of the Prime Minister for the upcoming fiscal year for "advertisements and media supplements."
Last week, Mr Christie told Parliament the government had "consolidated the roughly $4m per year" that is normally spent on public engagement, research and communication to facilitate a "national conversation." It is unclear how much of this will be spent on Stronger Bahamas.
Mrs Butler-Turner asked why this money was not diverted to more critical areas, such as Social Services or scholarships.