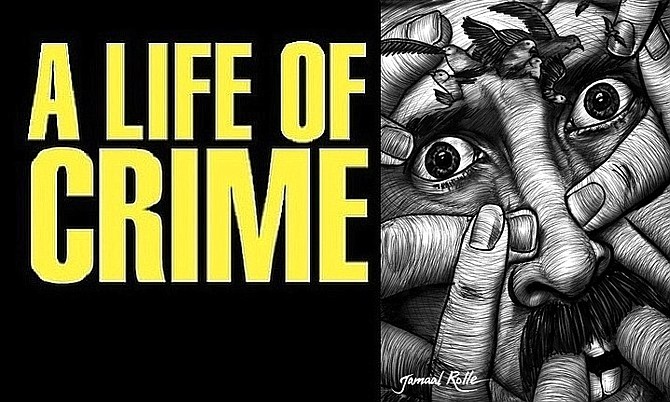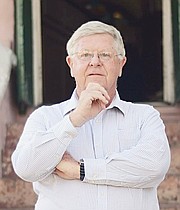 DR Mike Neville is a forensic psychiatrist who has spent 40 years – the majority in the Bahamas – working in the hospitals, courts and prisons at close quarters with offenders. The father of a recently murdered son, he is bringing his experience and expertise to bear in a series in The Tribune designed to inform an evidence-based national debate on how to solve the rising levels of serious crime here.
Week by week Dr Neville examines the causes, effects and potential remedies of crime, from the cradle to the grave, looking at the reasons behind the increasing catalogue of murders, shootings, armed robberies and sexual assaults.
And we want you to be involved. Every Tuesday, you can comment on his articles in The Tribune and call in to an hour's live phone-in on KISS FM96.1 from 3pm on 677-0961. Dr Neville will welcome views – unconventional, challenging and supportive – from everyone. Join the discussions via comments on tribune242.com, email to lifeofcrime@tribunemedia.net or listen and ring into the radio today.
By Dr MIKE NEVILLE
OVER the years I have received more abuse for giving evidence to the courts about the existence of mental illness in someone who has killed another person than all of the rest of my involvement in forensic psychiatry.
"You are trying to get them off" is the usual start to the torrents of abuse and anger.
The reality is that people with mental illness rarely commit serious offences like murder and rape – but when they do, the offence tends to be dramatic and grabs the headlines.
In the past 40 years I am only aware of two people in The Bahamas who the courts actually found to be insane.
The first man went to prison for one year in the 1980s for attacking a tourist. He had been found guilty of attempted armed robbery, even though he claimed an angel had told him she was a wicked woman. He apparently sat in his cell for the year hardly speaking to anyone.
On his release he killed an elderly man, a young boy and his own brother. He also attempted to kill another young boy, his sister and his mother. He believed that he had to kill youngsters so they could go straight to heaven and older men who would go straight to hell. His family suspected something was very wrong and tried to talk to him; they wanted him to go with them to the police but he attacked them as he believed that they were preventing him from doing "God's Work".
The second man also appeared before the courts in the Eighties. He had a record of admissions to Sandilands and had been diagnosed as suffering with temporal lobe seizures. The illness was triggered when he smoked marijuana: the usual pattern began with the removal of his clothes and then he would commit acts of violence. On one particular occasion, when he was naked and out of control, the family stated that they called the police, who they said took him away from the house in a police car. There was no record of this happening.
However the offender gave a complex story. He stated that while he was in the police car there was an emergency call on the radio and they drove off at great speed. He claimed that he was eventually released in some bushes. He said that it was late and he walked for a while and then rested in the bush; in the morning he reached the River Jordan so he swam across to enter the Promised Land.
He said he released a chained beast (a naked, wet black man was seen walking in an exclusive gated community with a dog in the early hours of the morning), he found a house that was not locked and he went in. He had developed the idea that he was Adam and when he found a women sleeping in her bed he believed her to be Eve and had sex with her. He was still in bed smoking a cigarette when the security guards and the police arrived.
These cases are, at the very least, decidedly odd and fortunately extremely rare; more commonly mental illness becomes a defence when it is believed that the illness reduces a person's criminal responsibility to the extent that they are found guilty of manslaughter instead of murder.
In early English law all killing was viewed as murder punishable by death and there was no accepted way for the courts to deal with persons who were mentally ill. Each trial was different; even after the Criminal Lunatics Act of 1800 there were no guidelines for judges and juries. This changed when, in 1843, Daniel McNaughton travelled to London where he waited outside the Prime Minister's house; when a man came out, he shot him. He was in fact the secretary to the Prime Minister: Mr McNaughton had wanted to kill the Prime Minister because he believed that laws were being passed purely to affect him and nobody else. The trial created great furore and when the learned judge decided he was insane there was public outrage all the way up to Queen Victoria.
The House of Lords looked at the matter and passed the "McNaughton Rules", which are still the core of insanity as defined by law in many jurisdictions. These rules say basically that the defendant must be suffering from a disease of the mind and that the disease must cause them not to know what they were doing or that they did not know that their actions were wrong.
This is a very difficult matter to prove as most mentally ill offenders still know what they are doing and that it is legally wrong.
The next major change in English law came in 1957, when the concept of "Diminished Responsibility" was introduced. This accepted that mental illness could affect the offender's responsibility for their actions. It was up to the defence to prove that the medical condition caused "substantial impairment" to the defendant's judgment or self-control at the time of the offence.
This may seem straightforward – until one tries to define the word "substantial". We know what it means but it is difficult to give a precise meaning. It remains up to the jury to decide what it means and if they ask for guidance the usual response is that it is more than trivial and less than total!
Returning to the two Bahamian cases that I mentioned ... in the first, the jury accepted that when the accused killed the child he believed that he did not know that what he did was wrong. In fact, he thought he was doing good: they found him to be insane and he was sent to Sandilands for life.
The second man pleaded guilty to rape and his illness was used as mitigation rather than pleading insanity. He received a custodial sentence, changed lawyers, appealed and the Court of Appeal found him to be insane and sent him to Sandilands for life. He would have been released from prison years ago but both remain in the maximum security unit at the hospital with little chance of ever leaving.
Here and in the United Kingdom there is a far greater chance of release from prison after receiving a life sentence than getting out of the mental hospital if one commits a serious offence and is found to be insane.
The "Diminished Responsibility" defence has been used more frequently in The Bahamas as there seems to have been a large number of sad and tragic cases. There are far too many incidents of killing family members, lovers and ex-lovers for such a small nation. They all cause enormous pain and make little sense – which is perhaps the point. Mental illness is not logical: it is a disorder of the brain which affects thinking and perceptions.
In the Eighties and Nineties the evidence given by an expert witness was usually believed by the jury. They accepted that mental illness existed and, generally, cases did not take up too much time. The sentence was usually life in prison or – more rarely – life in Sandilands. The number of murders has increased so much and as the anger and outrage has spread throughout society, there has been a change even in how these rare cases are handled.
Mentally disordered offenders usually make only limited efforts to evade detection, often remaining at the crime scene and even making attempts to end their own lives. This seems to tempt the prosecution into a "show trial", with the expense to the taxpayer of weeks in the Supreme Court when the only question is: how long will they spend in jail?
I have sat in court when a defendant pleaded guilty to manslaughter due to diminished responsibility accompanied with a statement that they were mentally ill at the time of the murder. The prosecution refused to accept the plea and proceeded to prove that he did, indeed, commit the offence. The guilty plea could have received any length of sentence the judge felt appropriate and six weeks later – and after great expense – the judge got to choose a custodial sentence.
The death sentence cannot be used when mental illness is present, so why not at least try to speed up our court system by putting the obviously guilty persons in jail without endless weeks in court ending in the same way ... with a jail sentence!
There is such a need to find ways to get criminals before the courts in a timely fashion that, even though the numbers are small, it is not complicated to convict this type of offender. This then reduces the need to grant bail and can enable grieving families to, at least, move past the extra pain caused by the court appearances.
People who kill and are also insane are rare. The greater threats to our peace and security are the very dangerous multiple murderers who feel they have a licence to shoot and kill.
NEXT WEEK: paedophilia - sickness or crime?
Comment on tribune242.com
Email lifeofcrime@tribunemedia.net
Listen and phone into KISS FM from 3pm today on 677-0961
For previous articles in the series visit tribune242.com and look under the Editorial section