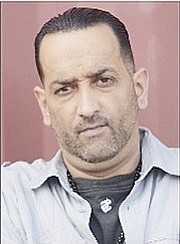 By Inigo 'Naughty' Zenicazelaya
AS you all recall a few weeks ago, right after I nailed the Mayweather/Pacquiao prediction, I mentioned that we may have a possible Triple Crown winner in American Pharoah.
To be exact it was the May 5 edition of SMM - "Winners and losers in an action-packed weekend".
To this end I told you so again! "Naughtydamus" is on fire ... okay, well maybe not so much on this one.
In the words of George Washington after cutting down the infamous cherry tree "I can not tell a lie" ... My dear and extremely loved aunt, Kay Thompson, gave me the inside track (no pun intended, but it works.)
You see my Aunt Kay, or "Tia" (Spanish for aunt) as I've lovingly called her all my life, is no stranger to the thoroughbreds. My "Tia" rode with the best of them in her day at the world famous (it was at the time) Hobby Horse Hall. My aunt actually rubbed shoulders and rode practice laps with legendary jockeys like Eddie Arcarro and Bill Hartack, all while training numerous winners alongside my late grandfather, K M Thompson.

The Thompson stable was legendary, boasting over 40 horses with 20 racing thoroughbreds ready to run.
There was "Azabache" (Spanish for Black Stone): locally bred, he was the Grand Champion, retiring undefeated, having captured numerous local and national titles. "Desert Fox" was no slouch himself, capturing several prestigious purses, including the Lord Carnarvon Trophy. (Yes the same Lord Carnarvon that discovered King Tut's tomb.)
Also on the roster was "Homely Duke", whose lineage traces back to that of "General Duke", the winner of the second running of the Belmont Stakes in 1868 as well as the Providence Stakes and Sequel Stakes later that same year. Almost his own "Triple Crown" so to speak.
Just like his ancestors "Homely Duke" was a winner.
So when I told you I had the inside scoop, I had it.
An inside source far more knowledgeable than these wannabes from that four-letter network in Bristol, Connecticut, which happens to be owned by a three -letter network that also employs less than spectacular horse racing analysis. (An ex-Olympic figure skating champion dressed in drag? To each his own I guess.)
I digress. Anyway, as we prepared for "Tia's" 80th birthday party I got a chance to watch the highlights of the Kentucky Derby with her, and as American Pharoah gobbled up the backstretch heading for home and the win my aunt delivered the golden nugget "That horse is just ready to run, his jockey didn't have to wake him up at all. Look he's ready to go, mark my words Inigo he's going to do it, that's your Triple Crown Winner right there." (It's a given - brilliant sporting prognostications run in my family.)
My "Tia's" theory ran ... American Pharoah can adapt to whatever distance he is running, he knows how to control the pace and his track position all while doing so effortlessly, keeping enough for the home stretch where he dominates. He's comfortable with and trusts his jockey, Victor Espinoza
The Preakness came and went and American Pharoah devoured the field as if they were fresh oats. It wasn't even close.
Now it was time to get through the long, three-week wait that loomed before the Belmont, the longest and toughest leg of the three races. I should say for most horses but not American Pharoah: he was built for this race.
Bob Baffert, Pharoah's trainer, one of if not the premier trainer in all of horse racing, has done a masterful job training and getting the horse ready to run and dominate on any track or course.
Jockey Victor Espinoza is cool under pressure and rode American Pharoah to victory in the Kentucky Derby and Preakness Stakes. Espinoza came close in 2001 and in 2014 in his pursuit of the coveted but elusive Triple Crown, both times ending in disappointment. Saturday proved finally to be the charm.
Much to their credit Espinosa and American Pharoah would not be denied. Full of bravado, and most probably on instruction from Bob Baffert (again a most deserving trainer, who has been left at the Triple Crown altar on several occasions previously, and has also overcome major health issues to continue doing what he loves, training champion race horses.)
Collectively this trio threw down the gauntlet, leading the Belmont Stakes from start to finish. Almost challenging the field to "come and get us". The field could not and history was made - American Pharoah, the first Triple Crown winner in 37 years.

As I glanced towards my aunt, she was already expressing what we all knew was coming - "Just like I told you all weeks ago". That she did, and seeing her face light up with every step of every horse during the Kentucky Derby, Preakness and Belmont races is priceless. Definitely one of those good memories you take to the grave with you. In fact, the last time I saw a Triple Crown winner I was just a little "Naughty One" sitting on her lap next to my late mother Marlene and "Pa" (grandfather K M Thompson) watching the legend "Secretariat" run to glory.
Thanks for the tip "Tia", I love you. And yes, we will divvy up the winnings shortly!

Perfection twice in one year, Floyd "Money" Mayweather and American Pharoah. The sports gods have smiled on us this lap.

I truly must say, as humbly as I can, that I'm on a hot streak of enormous proportions. I've picked Mayweather/Pacquiao, American Pharoah and Steph Curry, Klay Thompson and Golden State in six - and they will win in 6.
This means only one thing now: my prediction of the Cowboys as Super Bowl champs for this season is coming in next! Lead pipe lock. How 'bout them Cowboys!
I can't wait to write the multiple columns turning you Dolphin pond scum into sushi and you disgusting unethical rule-breaking Patriots and Feathers for Brains (I used "feather for brains" because I couldn't use a certain other word in this column) Eagles to powder. Please hurry up - let there be football.
On a separate note, hats off to Terry Miller from Bahamas Association for Social Health (BASH). He was kind enough to bring his entire stable to my "Tia's" house for her 80th birthday. This was truly a moment for all, and definitely the highlight of her birthday.
If you are fans of horses, and would like to ride or just walk them, you can at BASH (356-2274). They have daily riding and walking tours and the horses are now available for kids parties as well. Also if you would like to sponsor a horse as far as feeding and boarding you can make a donation to BASH. Every bit helps.
Thanks again Mr Miller. Unlike your famous politician brother, you most certainly had "current" on for Tia's birthday party.
• Until next week I'm going to leave you with this.
"Every Champion was once a contender who refused to give up" - Rocky Balboa.
Don't give up, go hard and go home!
ONE-ON-ONE WITH THE NAUGHTY ONE
This week's question comes from KISS96FM listener and big time LeBron James fan (he's at "Man Crush" levels at this stage) Khellan McCartney.
Q. " Naughty, I heard you going in on LBJ on your show after the Cav's game one loss. What say you now after game two? Bear witness to greatness, that is all."
A. Khellan, I've been "witnessing greatness" for the last 20 seasons, every time I watch a Laker game and see Kobe Bean Bryant, aka the "Black Mamba", step on the court. Prior to that I also "witnessed" other forms of "greatness" in the forms of Jordan, "Magic", O'Neal, Duncan, Wade and Bird.
All have won three championships or more. Sorry LBJ needs to win one more to get into this club. Maybe he does, but the jury is still out.
As far as the series goes, I said Golden State in six and I'm sticking to it. Here's why:
1 Cleveland can't hold a lead against the Warriors. No lead is too big or ever too safe.
2 Steph Curry will not shoot four for 29 again, especially two for 15 from three-point range. The "Aussie" gets torched by the MVP in game three.
3 Mathew Dellavedova hit his ceiling. He won't put up those numbers, or even close to, the rest of the series.

4 Outside of Iman Shumpert and J R Smith LBJ has no bench support. Add injuries to the mix, it's only a matter of time.
5 Finally, LBJ put up 44 and 39 point performances respectively in games one and two. This is a lot of work for someone who's hair line is on their neck (LBJ is no spring chicken). If he keeps this up LeBron will soon catch "LeCramps" and it's all over! Khellan you better Fed Ex LBJ some Midol ASAP!