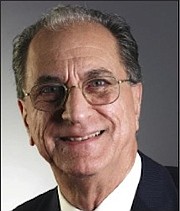 By JOHN ISSA
THERE are many fundamental issues that arise in a nation's journey to a more enlightened future for its citizens, socially and economically.
These should be debated on their merits as they relate to the good of the people as well as what is right and wrong. These are also the type of subjects on which this column wishes to comment rather than politically partisan matters.
Herein lies the problem. Every discussion on national issues seems to morph into a politically partisan battle. Are there not some matters that transcend partisan politics? Most reasonable persons would say yes. However, if you pay attention to the media you would think not.
One case that shines the spotlight on this national affliction is the matter of equality under our laws. Does anyone really disagree that we are all equal under the law? I don't think so. Then why in God's name do we need a referendum to give all our citizens the same rights?
To guarantee this, why can't our Parliament just pass the necessary laws by unanimous vote. Gender inequality under some of our laws is untenable in the 21st century. Why should our Governor General not have the same rights as the policeman who stands guard at Government House?
This column would appreciate any reader letting me know if they can find any reason why this should be so.

• John Issa is executive chairman of SuperClubs. He is writing regularly in The Tribune.