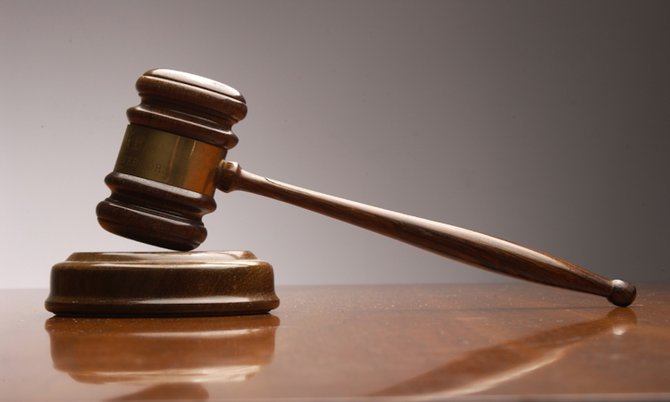 By LAMECH JOHNSON
Tribune Staff Reporter
ljohnson@tribunemedia.net
A MAN was sentenced to seven years in prison after admitting to dragging a woman into bushes and raping her.
Andrew James Sands, 29, accepted a plea agreement when he appeared before Justice Carolita Bethell for a status hearing concerning the January 27, 2014 attack and robbery of a 22-year-old woman on Russell Road.
Sands was to stand trial before Justice Bethell in November 2016 after pleading not guilty at a formal Supreme Court arraignment last year.
However, the accused opted to change his plea at the status hearing.
His lawyer, Christina Galanos, asked for the judge to have the charges of rape and robbery re-read to her client.
Sands pleaded guilty to having sex with the woman against her will and then robbing her of a watch and $14 cash before fleeing the scene.
The woman had reported to police that she was walking in the area of Russell Road near McDonalds when a man dragged her into bushes and sexually assaulted her sometime around 9.18pm.
Sands was arrested four days later, but denied the rape and robbery allegation.
When asked by Justice Bethell if that was indeed the case, Sands said yes, prompting the judge to record that his guilty pleas were unequivocal and convicting him accordingly.
The judge noted that there was a plea agreement before her hearing the authorisation of the Attorney General, which she accepted. Galanos offered a brief plea in mitigation on behalf of Sands and noted that her client was remorseful for his actions.
She said he has a five-year-old daughter and worked in construction. The lawyer also said her client did not lead an easy life as he dropped out of school in the seventh grade for fighting, before being enrolled in the Simpson Penn School for Boys.
Galanos added that, notwithstanding the seriousness of the offence and trauma done to the victim, a mitigating factor in that situation was that Sands did not use a weapon nor did any additional physical harm to the victim beyond the sexual assault.
Justice Bethell acknowledged those points and commended Sands for not making the victim relive her trauma in open court.
The judge added that the first step to rehabilitation was admission of guilt, which Sands did well ahead of his trial, which was scheduled for November 2016.
Sands was sentenced three years for robbery and seven years for rape. The sentences will run concurrently from the date of conviction.
The judge ordered that he be allowed to further his education in carpentry while incarcerated at the Department of Correctional Services.