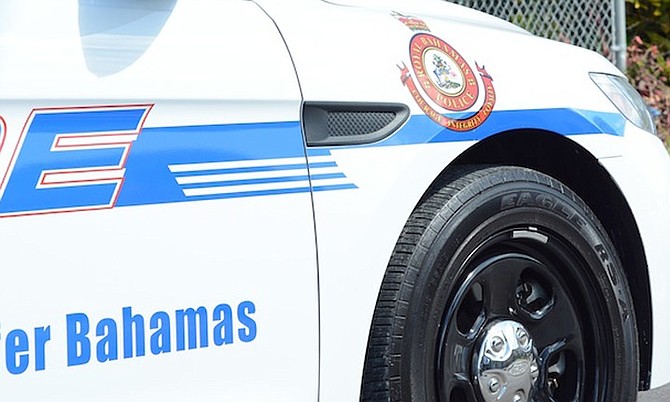 A MAN on bail for an indictable offence was arrested and charged with illegal firearm possession after police were led on a car chase, crashing into a wall on Saturday night.
The chase began around 7.30pm, when Mobile Division officers on patrol on Bernard Road saw a man driving a Honda vehicle, acting suspiciously.
The officers ordered the man to stop the vehicle. He refused and sped off, police reported.
The officers gave chase and the vehicle later crashed into a wall at Bar Twenty Corner, where the suspected driver was caught.
Police said a search was conducted of the vehicle and a .32 pistol with several rounds of ammunition was found. The suspect, a 24–year-old Culmerville man, was taken into custody and is expected to appear in court early this week to be formally charged.
Police confirmed that the suspect is on bail and was wearing an electronic monitoring bracelet when he was caught. Police did not specify with what the suspect had been previously charged.
In other crime news, police are searching for a grey Toyota Camry vehicle taken by two men during an armed robbery on Saturday.
According to reports, shortly before 4am on Sunday, a man was standing in front of a nightclub located in Ridgeland Park, when two men armed with handguns robbed him of cash, a cell phone and his vehicle before speeding off.
Investigations are continuing.