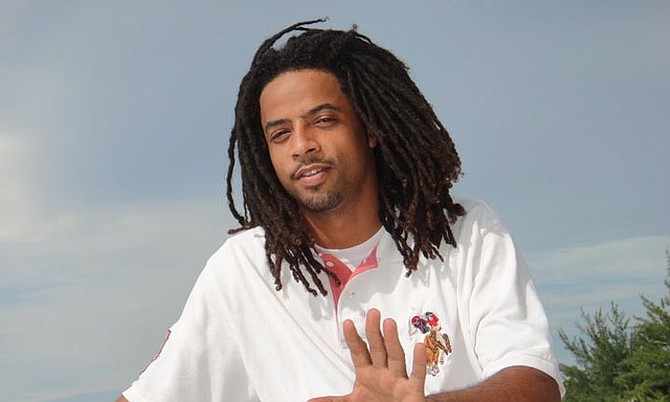 By AVA TURNQUEST
Tribune Chief Reporter
aturnquest@tribunemedia.net
HOMICIDES this year have outpaced last year's count for the same period by more than 20 per cent as police hunt for clues in the killing of a prominent doctor's son.
Last year, there were 19 killings during January and February. The fatal shooting of 31-year-old Sean Neville near his home in the Culbert's Hill area off Prince Charles Drive on Friday night raised the homicide count in the equivalent period for 2015 to 24.
Mr Neville's lifeless body was lying outside a grey, rental vehicle with several gunshot wounds to the upper body in Woodlawn Way when police arrived. He was pronounced dead at the scene.
Officers also found a handgun with several live rounds of ammunition in his possession.
Mr Neville lived with his parents and his father, Dr Mike Neville, a renowned forensic psychologist, told The Tribune he was at home writing when - unwittingly - he heard the gunshots that claimed the life of his son outside a neighbour's house.
"Sean left the house at 8 o'clock, saying he'd be right back as usual," Dr Neville said. "He drove out and 100 yards down the road, where it happened. After five or ten minutes we got a phone call. I went out and saw the police cars."
The murder shocked area residents, among them St Anne's MP Hubert Chipman. "We live in a very quiet neighbourhood," Mr Chipman said, "to have this type of thing happen, nobody feels safe at this particular time. I looked at the Neville family to be a pretty decent family. For something tragic like this to happen you wonder: are you safe? Is anyone safe?"
Mr Chipman said he was horrified by the reports, adding that the number of break-ins and armed robberies in the Winton area had increased in recent months.
Yesterday, Superintendent Bernard Bonamy confirmed an earlier incident when four cars were set on fire at Mr Neville's home in November. However, Supt Bonamy said police were still conducting investigations to determine whether the incident was linked to his fatal shooting on Friday.
Dr Neville and his wife, Sandra, said they were very proud of their son, who they said was "comfortable and well liked by people from all walks of society". He was further described as a loving and devoted father to his six-year-old daughter Skylah, and a selfless employer who put the needs of his employees first as the CEO and co-founder of Blue Sky Property and Home Management.
"He was always a wonderful son," said Dr Neville, author of The Tribune's Life of Crime series. "We are only left with the memories of 31 fantastic years."
Close friends and family described Mr Neville as being a loyal friend who was "always willing to go the extra mile" for them, and "a beautiful person with a beautiful soul".
Mr Neville was educated at St Andrew's School and studied construction management at North Carolina State University. After working at Cavalier Construction for six years he became CEO and co-founder of Blue Sky Property and Home Management, a flourishing company which has just completed the restrooms project at Big Pond Park.
He was a talented and high achieving sportsman. He played soccer for the Bahamas national team and was considered good enough to have been invited to have trials with Bayern Munich, one of the world's best professional clubs.
As a swimmer he won a gold medal at the national championships and a medal at the Carifta championships, and was the starting guard when St Andrew's won the prestigious Father Marcian Peters basketball tournament.
He also enjoyed boating, wake boarding and spear fishing with the family.
Anyone with information is asked to contact police at 911 or 919, the Central Detective Unit at 502-9991 or Crime Stoppers anonymously at 328-TIPS.
Photos and tributes to Mr Neville can be sent to tributes2sean@tribunemedia.net