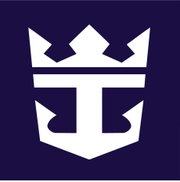 ROYAL Caribbean have announced that Rhapsody of the Seas will take over three- and four-night Bahamas cruises from Enchantment of the Seas as part of fleet changes at Port Canaveral.
The cruise line announced on Thursday that the central Florida port will be the base for Oasis of the Seas, the joint largest cruise liner with its sister, Allure of the Seas, in the world. The company said it will begin offering seven-night Caribbean cruises during the winter of 2016-17.
Oasis of the Seas will be the biggest ship to be based at Port Canaveral. The liner has a double-occupancy capacity of 5,400 passengers and a total capacity of 6,360. It carries a crew of 2,394.
Port Canaveral Chief Executive Officer John Walsh said getting a larger ship from Royal Caribbean "was anticipated when Royal Caribbean agreed to partner with Port Canaveral on the construction of new Cruise Terminal 1 that opened in December 2014. Cruise Terminal 1 was built to handle Oasis-class ships."
Royal Caribbean said Freedom of the Seas will continue alternating seven-night Eastern and Western Caribbean itineraries during the summer of 2016 from Port Canaveral. It then will move to Port Everglades near Fort Lauderdale the following winter, as the much-larger Oasis takes its place at Port Canaveral. The Freedom of the Seas has a double-occupancy of 3,782 and a full capacity of 4,515.
The Oasis' move from Port Everglades to Port Canaveral coincides with the third Oasis-sized ship, Harmony of the Seas, being deployed at Port Everglades that winter.