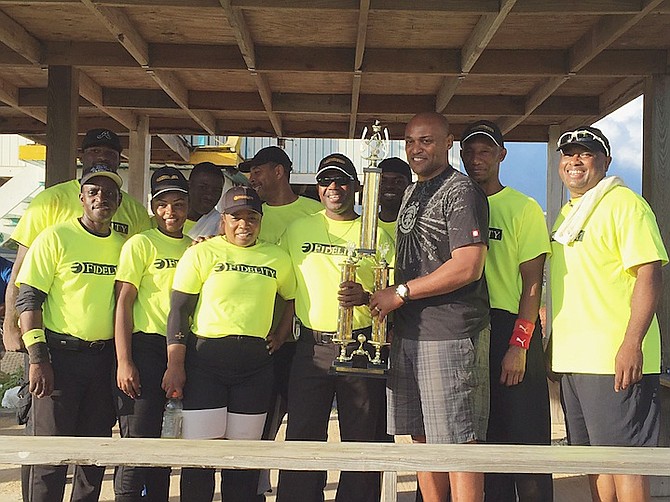 IT was payback time for the Fidelity Bulldogs as they pulled off a 17-7 rout over BTC to clinch the Bankers Softball League's inaugural Sam Haven Softball Classic at the Baillou Hills Sporting Complex over the weekend.
The tournament was hosted by the Bankers' League in memory of the late Haven, one of their founding members and a director, who passed away last year. Haven served in the association for more than 40 years. His family was on hand to support the tournament, which saw his wife throw out the first pitch. The league intends to retire Haven's No. 6 jersey during their regular season.
A total of six teams participated in the two-day event. On their way to winning the title, Fidelity rebounded from losing 5-1 to BTC in their first game. Fidelity went on to blast the Defence Force Cannons 13-3 to advance to the final. BTC, on the other hand, nipped RBC 6-5 to get into the final.
In other games played, Scotiabank held off the Defence Force Cannons 9-7, Scotiabank nipped BAF 7-6 and RBC won 10-6 over BAF.