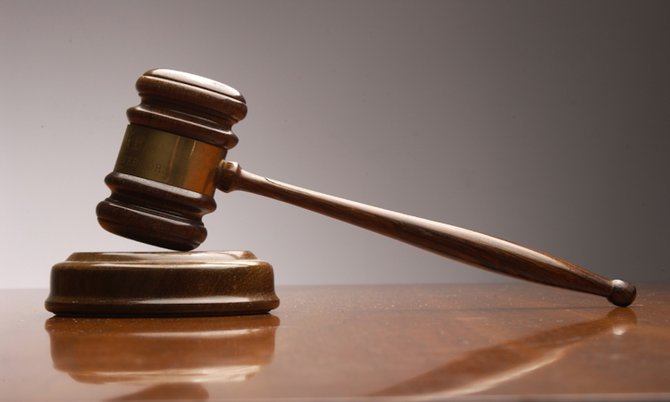 By LAMECH JOHNSON
Tribune Staff Reporter
ljohnson@tribunemedia.net
AN emergency room doctor who denied touching a colleague's breasts was found guilty of indecent assault by a magistrate yesterday.
Dr Lynwood Brown, a 40-year-old physician, appeared before Magistrate Guillimina Archer to learn the court's ruling regarding a private prosecution brought against him for an incident that occurred on September 7, 2010 at Doctors Hospital. Brown was once a prospective candidate for the Progressive Liberal Party's nomination for the Montagu constituency.
His trial was first set to begin on November 1, 2011 before Magistrate Archer. At his arraignment, Brown's then-attorney, Devard Francis, argued that the charge was invalid, as the complaint had been made too late.
Magistrate Archer said the charge was valid and proceeded with the arraignment. However, Brown then hired Murrio Ducille to appeal the ruling. The appeal was initially granted and the charge against him was discontinued.
However, in February 2012, Ramona Farquharson-Seymour went to the Court of Appeal producing documented evidence signed by Chief Magistrate Roger Gomez that the matter was filed in time.
At trial, the victim testified that on the night in question, she went into the hospital's break room where two other women were with Dr Brown.
She said the physician was talking to one of the women about how her breasts looked and when she scolded him for his words and behaviour, he told her not to feel left out before proceeding to fondle her breasts.
The testimonies of the other witnesses corroborated that of the complainant.
However, Mr Ducille made a no-case submission that the prosecution's case was based on the evidence of three witnesses who, according to the testimony of two of them, were all close friends.
The lawyer, having claimed a conflict of interest, also noted a discrepancy, in that the complainant told the court that she was not a friend of either witness.
The no-case submission was not upheld and Dr Brown was called on to lead a defence. He denied that the incident described by the complainant and witnesses ever occurred.
Yesterday, the magistrate, finding the evidence of the victim and two key witnesses to be credible, was convinced that the incident did occur and did not accept Brown's defence that the assault did not happen.
Brown is now scheduled to reappear in Magistrates Court on April 22 for a sentencing hearing. He remains on bail until then.
Brown can appeal the judge's ruling within seven days once a sentence is imposed.