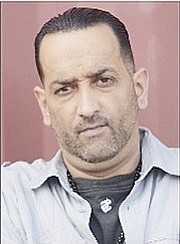 By INIGO 'NAUGHTY' ZENICAZELAYA
AS I look around the landscape of my beloved Bahamaland, it's not hard to see that bloodstains, heartache and death are part of the scenery. Sadly, many of our youth are being lost to the coroner or the penal system daily.
There are a myriad experts highlighting the problem of youth criminality that plagues our society and offering various solutions to remedy them. The jury is still out on many of these theories, but the last time I checked many of the proposals already implemented are failing in epic proportions.
In my humble opinion, it's time to grab Occam's Razor and cut through years of inaction, rhetoric and failed philosophies that have got us to this point. A simple solution exists - and a very effective one - at that to combat the wave of violence that is drowning our youth of today.
Sports, yes sports, in the form of Boys and Girls clubs.
It's often said Bahamians mimic all things "foreign" to us. If we're going to follow anything, we should use the Boys and Girls Clubs of America as a model to pattern ours after.
There are 21 constituencies in New Providence, let's start here.
With VAT earning $28m in the first month, there should be money in the coffers in short order (provided the present administration doesn't drop the ball on this one) to cover the funding and implementation of Boys and Girls Clubs in each constituency. These clubs can offer after-school tutoring for attendees as well as a computer rooms (IT) and recreational facilities with emphasis on specific sporting disciplines.
Over the years I've found that sports is a bridge that connects people from all over the globe. Persons from different races, denominations, social standing and political affiliations regularly unite through sports. We want smart kids first, and if they happen to be gifted in an athletic discipline there lies another great bonus.
A detailed schedule of sporting disciplines and events at these clubs will allow each club to field teams from their constituencies year round, and highlight different constituents and their academic and athletic achievements throughout the year.
Each sporting discipline will have a season and all clubs must field teams.
Slowly but surely you will see the benefits. I'm betting many kids will gravitate to be a part of the positive, trendy events. A form of club loyalty and pride will develop and children who were drawn in to the negative elements of society will now shun that scene for a more positive one, and the spotlight sporting success can provide.
Each club from each constituency will foster that neighbourhood pride. They will receive support from their various communities and that 'feel good about yourself' and 'community pride' will return to our streets, a feeling that has been missing for a very long time.
Our streets and communities need to be known for the positive things they possess and produce, not the negativity associated with crime, drugs and murder.
If done correctly these clubs can become generational, with younger siblings aspiring to be just as good or better than an older sibling, simply because they have grown up watching and waiting to play and make their own mark.
There are countless scholarships our children can acquire through sports, and those who do not continue on to the professional ranks will be afforded the opportunity to become leaders, coaches and administrators when their collegiate playing careers are over.
Look at the Bahamas national men's soccer team: this is a perfect example of what can be achieved.
The Bahamas Football Association (BFA) has done a wonderful job with its programme and the seeds planted years ago are now bearing fruit. Recently I had the opportunity to interview members of the national soccer team on my morning radio show. It was refreshing, to say the least, to see the progression of these young men.
Leslie St Fleur - playing professionally in Jamaica.
Cameron Hepple - now coaching locally after a very successful collegiate and short professional career.
Justin Sealy (yes of the Sealy soccer clan) - senior at the University of Central Florida (transferred from the University of North Carolina) expected to play in Barcelona, Spain, after graduation.
Duane Beneby - University of Tampa. One of the bright spots on a team that is rebuilding its rich soccer tradition.
Terry Delancy - Former prep star in Texas, now a senior forward for the University of South Florida, fielding offers from overseas to play professionally.
All started as youth members of the various BFA programmes. Boys and Girls Clubs can have the same effect, but on an even broader scale seeing as how all sporting disciplines will be covered.
So within five years of its implementation, the results will begin to show across the board reflecting the positive changes in the various communities, schools, local leagues, national teams etc.
Another two fine organisations that continue to offer a positive outlet to the youth through baseball and softball are JBLN and Freedom Farm respectively.
Yes, my son's coach pitch team isn't doing well at the moment (four losses by one run, coupled with growing pains from tee ball) but despite their not-so-enviable record, the improvement they have shown individually and as a team has myself and the other coaches excited about the possibilities for next season's campaign. The potential is there and so is the sense of "team" amongst the youngsters.
This is what it's all about - building the youth up positively through sports.
I can remember during my senior year of high school at Kendall Acres Preparatory Academy in Miami, Florida there were two young players who were products of the Southwest Miami Boys Club on both the varsity basketball and baseball teams.
They both came with a rich pedigree, having won the Pony League World Series (little league baseball) and were members of the Tamiami AAU travelling basketball and baseball teams. Both had big league aspirations despite dealing with the everyday life and the angst of being high school freshmen. It wasn't good enough that they were playing varsity sports, although most folks would be happy with those accomplishments alone.
Not either of these two.
One had the rough start, the kind that poverty brought back then, and an aversion to losing or making a bad play. Many tears were shed in our dugout on many occasions when a play didn't go his way. I remember consoling him on the bench when he was pulled in a game because three strikeouts were just too much for his 13-year-old ego to handle.
The other player, his sidekick, had a major league mouth and came from a family of athletes. His uncle, Neil Colzie, was a NCAA national champion in football with Ohio State and also won a Super Bowl with the Oakland Raiders. So what he lacked in size compared to his uncle he made up for in heart.
I guess I should tell you their names. The 'cry baby' is none other than 'A-Rod' himself, Alex Rodriguez, and the little guy with the big Bain Town mouth is James Colzie, NCAA champion in football with Florida State under Bobby Bowden, who now coaches defence at Florida International University.
For these young men (from vastly different backgrounds) sports was their life and obviously still is. One is still swinging for the fences at 40 and the other is keeping a rich family tradition alive.
I cannot argue unequivocally that sports (primarily) saved or shaped their lives but I can make a good case for it.
You want to help save our nation? Volunteer to coach, or assist with a local sports league. Impart your knowledge of the game and life lessons on the youth, so they can see hard work pays off, and they can achieve anything they put their minds to.
These values have been lost but can be rekindled through sports. Ask yourself if you would you rather see teams of young Bahamians being recognised for their sporting prowess and achievements or becoming a crime-related statistic.
If done correctly, and monitored diligently by the relative government officials (present and future) Boys and Girls Clubs can tap into the natural athletic abilities of our youth, and produce a cornucopia of sporting talent in baseball, basketball, football, netball, soccer, softball, swimming and volleyball to name a few.
In my humble opinion, Girls and Boys Clubs will reach more youngsters and generate more positive results in our communities, as well as save more lives.
Sadly, it's not just some of our youth that are lost. We veterans are also lost with our approach in regard to helping them. I say let them play, and watch them grow and live.
• Naughty presents 'Mischief and Mayhem in da AM' on KISS FM 96.1 from 6am to 10am, Monday to Friday.