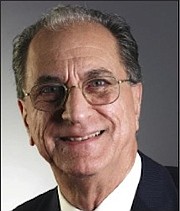 By JOHN ISSA
THE Jamaica Public Service Co, the country's electricity utility, does not have the most efficient power generating plant. It is majority-owned by foreign investors and is regulated under law by the Office of Utilities Regulation.
There are numerous plans to modernise it and improve the efficiency of its operation in order to make Jamaica's economy more competitive.
The charges for electricity in Jamaica were running at about 38 US cents per kilowatt hour (kwh) prior to the collapse of oil prices, much the same as they had been in The Bahamas.
There the similarity ended!
Because of the reduction in the price of crude, rates have since come down to about 20 US cents per kwh in Jamaica.
The reduction in The Bahamas has been slight.
For various reasons, the sale and reorganisation of the Bahamas Electricity Corporation (BEC) has been delayed. This has resulted in the consumers and businesses in The Bahamas paying almost twice as much for their electricity as they should be paying.
I can only describe this as a hidden tax, or better, a not-so-hidden tax.
This is not right. It is not a good situation for the Bahamian economy and people.
I understand that there are local as well as overseas interests who want to invest in and run BEC and reduce the cost of electricity. Each day that a deal is delayed is another day that we pay this hidden tax.
A decision on the future path of BEC is urgently needed.

• John Issa is executive chairman of SuperClubs. He is writing monthly in The Tribune.