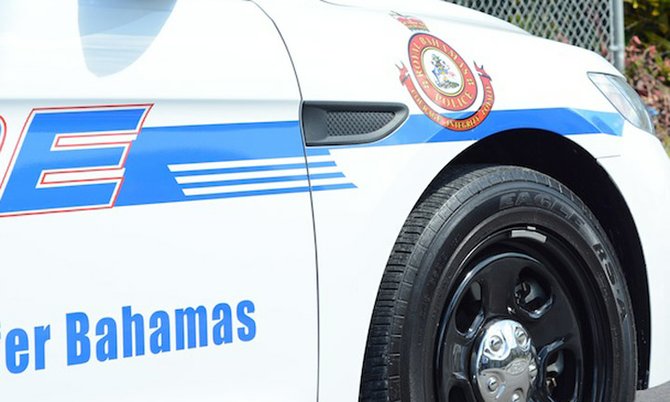 By LAMECH JOHNSON
Tribune Staff Reporter
ljohnson@tribunemedia.net
A MAN became the country's latest murder victim when he was fatally shot in his chest yesterday.
The location and circumstances behind the shooting, however, were unknown to police up to press time.
Around 5am, police received a report of a man being brought into hospital suffering from gunshot wounds. When police arrived at the hospital, they saw the man's lifeless body with a gunshot wound in the chest.
Police have since launched an active investigation and seek the public's assistance with any information they might have on the location and circumstances behind the death.
The man's death marked the 49th classified murder for the year, according to The Tribune's records.
Police are expected to release the identity of the victim as early as today.
Last Friday, police identified the country's 47th murder victim as 40-year-old Julian Taylor, who himself faced murder charges last year.
Taylor was one of two men killed last Thursday.
Shortly before 10pm on April 30, Taylor had just closed his barbershop on Baillou Hill Road South when three men approached him. A struggle followed, which resulted in Taylor being shot in the head and face before his assailants fled the scene in a waiting vehicle.
Police are also actively investigating Taylor's death.
In August 2014, prosecutors produced a written directive from the Attorney General's Office requesting that proceedings be discontinued against the barber concerning a murder case.
Though Taylor was discharged, Justice Carolita Bethell told him that the Attorney General's Office could bring the case against him again at any time in the Supreme Court.
Taylor, of Summer Street, was alleged to have committed murder on January 27, 2013.
It was claimed that Taylor, on the day in question, caused the death of 34-year-old Theodore Ash in what was believed to have been a business deal gone wrong.
Ash was found dead in bushes off Dean's Lane with multiple gunshot wounds in his body.
Taylor denied the murder charge when formally arraigned in the Supreme Court.
Police are also investigating the death of another man was shot and killed around 9.30pm on April 30.
The incident occurred off Kemp Road when, according to police, a man was standing outside his vehicle when he was approached by a man known to him and shot multiple times.
The suspect fled the area on foot in an unknown direction. The victim was taken to hospital by ambulance but died a short time later.