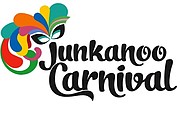 By NICO SCAVELLA
Tribune Staff Reporter
nscavella@tribunemedia.net
ORGANISERS fear that bad weather might negatively affect the inaugural Bahamas Junkanoo Carnival when it is launched in three days in New Providence.
Paul Major, the Bahamas National Festival Commission (BNFC) Chairman, told The Tribune yesterday that organisers are "praying and keeping (their) fingers crossed" that the weather lets up before the start of Carnival Thursday evening.
Mr Major was speaking after a week of rainy and stormy weather in the capital and, according to the Weather Channel's forecast, New Providence will experience thunderstorms, or isolated thunderstorms at least, from today until Sunday. Weather officials predict an 80 per cent chance of rain on Thursday, Friday and Saturday, when the festival is on.

When asked if the weather was a concern for the commission in the lead up to the weekend's events, Mr Major said: "Not if it holds up. We're just praying and keeping our fingers crossed."
At a press conference at the Antonius Roberts Studio and Gallery in Cumberland Street yesterday, Mr Major and veteran Bahamian artist Antonius Roberts, announced that the festival will feature a Visual Arts Pavilion, which will showcase 300 artistic pieces – mostly paintings – by 30 local artists from throughout the country in a tent in Da Cultural Village.
Allan Wallace, a local artist, also will be in the tent painting a mural live as the festivities commence.
However, when questioned if the weather would be conducive to the festivities, and the Visual Arts Pavilion in particular, Mr Major said: "They're going to be in a covered pavilion, but its more than just that. It's the whole event, including the parade that we need to be concerned with. So weather is definitely a concern for us and we just hope this weather goes away by then."
Nonetheless, he and Mr Roberts remained optimistic about the pavilion, which will "provide persons with an opportunity to step out of their excitement, all of the music and the dance, and step into this quiet space where they can contemplate and really appreciate the paintings".
"We have a vibrant art community and a very tight knit art community," Mr Roberts said. "We have the National Art Gallery, we have various galleries, but we don't have significant amount of places where younger artists or emerging artists would have an opportunity to expose their works. 
"The art pavilion is not just a physical space that exists in the Cultural Village. The art pavilion lives in cyber space. It is becoming a community. It is a place where we are hopeful that not only artists from the Bahamas but anywhere in the world can actually connect to this Visual Arts Pavilion and be inspired or encouraged to be a part of that community.
"This was a part of the Prime Minister's original vision, that this wasn't just about the traditional Carnival, which people associate with rebels, drinking and dancing on the streets. This is to encompass every facet of culture in the Bahamas," Mr Major added. "And the visual arts is certainly a big part of that."
According to Mr Roberts, only three of the 30 artists that submitted work will be selected as winners. However, he said every piece that was submitted would be on display in the pavilion. 
The three winners were originally set to receive $1,500 each. However, Mr Major yesterday announced that he would match that amount, raising the amount to $3,000 per winner.
The Christie administration proposed to spend $9m on the Bahamas Junkanoo Carnival. However, government officials have said the event is way under budget. 
Mr Christie has said that the government expects to generate $30m for the Bahamas' economy from Carnival. 
Last month, Mr Major told The Tribune that an estimated 30,000 people attended Junkanoo Carnival's inaugural kick off in Grand Bahama. According to a subsequent BNFC report, the event in Freeport had a total economic impact of $5.2m, with a Gross Domestic Product (GDP) impact of just over $20m.
Mr Major said based on the success of the Carnival event in Freeport, he believed the festivities in New Providence will be "fantastic." He said that there was "no question" that the event would draw up to 40,000 to 50,000 people in Nassau from May 7 to 9.
In an interview with Tribune Business, he said the festival would exceed Mr Christie's initial projections of a $30m impact on GDP.