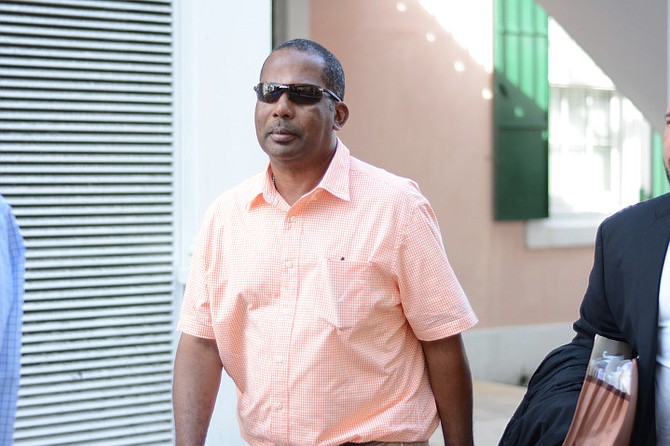 By LAMECH JOHNSON
Tribune Staff Reporter
ljohnson@tribunemedia.net
TRANSCRIPTS from extradition proceedings against five men wanted for drugs trafficking charges in the United States are still outstanding, a Supreme Court judge was told on Friday.
Lawyers for Austin and Nathaniel Knowles, Edson Watson, Ian Bethel and Shawn Saunders appeared before Senior Justice Stephen Isaacs for a status hearing into a challenge to a magistrate's approval of an extradition request for them.
Elliot Lockhart, QC, told the judge: "We've not been able to secure the record of the proceedings in the Magistrates Court. That record is important for the progress of the habeus corpus application."
"When you say record, you mean the transcripts?" Senior Justice Isaacs asked.
"Yes m'lord" said Mr Lockhart.
The judge asked if he was a lawyer in the proceedings below. The QC said he did appear in the magistrates proceedings and named Damian Gomez as another lawyer in the matter at the time.
"From what I can see, the habeus corpus never got started," the judge said, noting that the matter arose before then Justices Jean Thompson and Anita Allen based on the notes before him.
Osman Johnson, in response, pointed out to the court that the Crown had yet to comply with orders of the disclosure concerning the transcripts made by those judges.
The judge asked Crown representative Anthony Delaney about this. Mr Delaney said the Crown did not control the issuing of transcripts.
"Do you have the transcripts?" Senior Justice Isaacs asked.
"Not as far as I can say," the prosecutor said, undertaking that he would consult with his superiors.
"Have you asked anyone if they have the transcripts?" the judge further probed.
The prosecutor said he did not, explaining that he had been recently briefed with the case.
The judge adjourned the matter to June 3 and said he would make the relevant enquiries concerning the record of the proceedings.
Mr Johnson told The Tribune: "Our position has been clarified to the court explicitly," the lawyer for Austin Knowles said.
"The Crown was directed on two separate occasions by way of order of the Supreme Court to relinquish possession of the original transcripts, judges notes and associated documents from the first extradition hearings with respect to my clients. That has not been done.
"The Crown has been in breach and contempt of two orders of the Supreme Court for a period in excess of 12 years now and we are therefore shocked and dismayed that at this late stage, it would seek to re-initiate a matter which they know full well, their lack of compliance with orders of the Supreme Court occasioned delay two."
"The effect of it is a direct breach of my client's constitutional rights to a fair trial within a reasonable time period and we are going to challenge their actions every single step of the way," the lawyer emphasised.
Tai Pinder is the third lawyer on record for the named defendants.