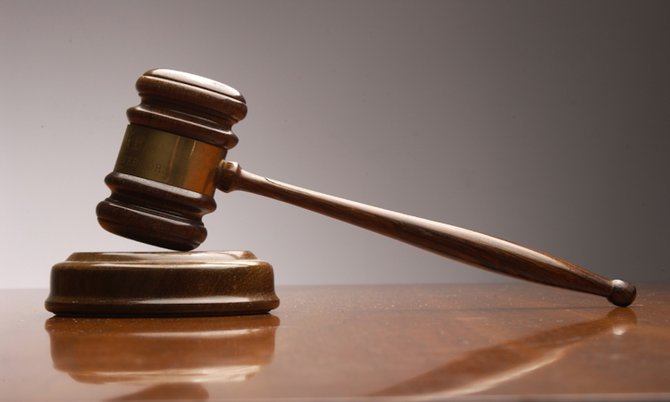 A MAN awaiting trial for the robbery of Deputy Prime Minister Philip "Brave" Davis two years ago was granted $10,000 bail yesterday by a Supreme Court judge.
Jeffrey King appeared before Justice Vera Watkins yesterday for the judge's expected ruling on a bail application argued by his lawyer Geoffrey Farquharson stemming from a raid of Mr Davis' home in 2013.
King was granted bail with two sureties on condition that he report to the Grove police station twice a week before 6pm. He is also required to be electronically monitored and was issued a curfew.

King, 25, with 25-year-old Tyrone Knowles and 21-year-old Marc McCartney are scheduled to stand trial on May 2, 2016, if the matter does not begin on July 6.
They are accused of robbing Mr Davis of jewellery worth $93,000, a jewellery box worth $200, Baraka gold jewellery worth $700, an opal top wallet worth $450, a Royal Bank of Canada credit card and a driver's license worth $15.
The three are further accused of robbing Mr Davis' wife, Ann Marie Davis, of $2,953, and Wilberforce Seymour of $10. Mr Davis was acting prime minister at the time of the incident.