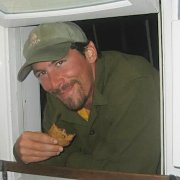 By LAMECH JOHNSON
Tribune Staff Reporter
ljohnson@tribunemedia.net
A JURY is expected to return a verdict today for the five men accused of murdering an American sailor who was shot dead a few feet away from the Paradise Island Bridge two years ago.
Justice Indra Charles is expected to continue her summation - which began yesterday - of six week's worth of evidence in connection with the May 2013 fatal shooting of Kyle Bruner before excusing the 12-member jury to deliberate on verdicts for Leo Bethel, 21, Craig Johnson, 22, Anton Bastian, 21, Jamaal Dorfevil, 30, and 23-year-old Marcellus Williams.
The judge informed the jurors that the Crown had to establish a number of elements to warrant a conviction on the charge of murder; they must prove the death occurred, they must prove the death occurred within a year and a day of the injury being inflicted, they must prove his death was caused by unlawful harm.
The Crown must further prove that unlawful harm was caused by the actions of the five accused men and that that by their actions, they intentionally caused his death.
The American sailor had been working as first mate on the Liberty Chipper sailboat that was docked in Nassau. He was shot in the neck as he tried to help two women who were being mugged by two armed men.
The incident occurred on a Sunday morning.
The accused men are also alleged to have accosted the two women while armed with a firearm, robbing one of $150 cash and her $3,000 handbag and the other woman of cash, a handbag and an iPhone.
The men are defended by Ian Cargill, Nathan Smith, Roberto Reckley, Sonia Timothy and Walton Bain.
Ambrose Armbrister is prosecuting the case.