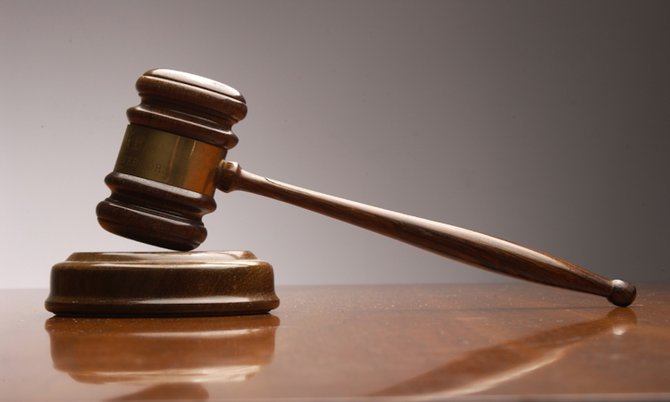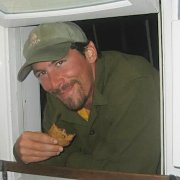 By LAMECH JOHNSON
Tribune Staff Reporter
ljohnson@tribunemedia.net
THREE men could be sentenced to death if a Supreme Court judge grants a request for the imposition of that penalty for the May 2013 murder of Kyle Bruner, an American sailor who was shot just feet away from the Paradise Island Bridge in Nassau.
After the jury concluded its seven-hour deliberations and returned unanimous guilty verdicts for Craig Johnson, 22, Anton Bastian, 21, and 23-year-old Marcellus Williams on Tuesday evening, trial prosecutor Ambrose Armbrister informed Justice Indra Charles of the Crown's intent to seek the death penalty.
The 2011 amendment to the Penal Code notes that only certain types of
aggravated murder are currently punishable by death; murder of a law enforcement officer such as a police officer or a prison guard; murder of a judicial officer, including judges, registrars and prosecutors; murder of a witness or juror; murder of more than one person; murder committed by a defendant who has a prior murder conviction; and murder in exchange for value.
The only two possible sentences are either death or life without parole. Any other type of murder carries a term of imprisonment of 30 to 60 years.
The amendment further provides that any murder committed in the course of/or in furtherance of a robbery, rape, kidnapping, terrorist act, or any other felony is punishable by death, with no explicit requirement of an intent to cause death.
A felony is defined as any offence which is punishable by at least three years' imprisonment.
On Tuesday evening, Johnson, Bastian and Williams were further convicted with 30-year-old Jamaal Dorfevil on two counts of armed robbery as they were alleged to have accosted two women while armed with a firearm, robbing one of $150 cash and her $3,000 handbag and the other of cash, a handbag and an iPhone.
A fifth accused, 21-year-old Leo Bethel, had all charges discontinued against him by way of a nolle prosequi within moments of Justice Charles concluding her summation of the evidence.
Sentencing for Johnson, Bastian, Williams and Dorfevil has been adjourned to January 27, 2016.
All four convicts had denied having any involvement in the armed robbery and/or killing of Bruner who was shot in the neck as he tried to help two women who were being mugged by two armed men during the incident on a Sunday morning.
They testified that they were at home on the early morning in question and had been lied on and assaulted by the police, who produced video-taped interviews of Johnson, Williams and Dorfevil taking police through the crime scene.
The jury heard evidence from Sean William Cannon, a first mate aboard the Liberty Chipper sailboat, who witnessed the shooting and later identified Johnson during an identification parade.
The Crown also submitted the police statement of another witness, Delano Smith. Justice Charles had allowed prosecutor Armbrister's application for an investigator to read the unavailable witness's statement into the record as an amendment to the Evidence Act in 2012 gave judges the discretion to allow the statements of witnesses who are dead, cannot be found, or are too sick to testify into evidence.
Mr Smith told police that around 11pm on May 11, 2013, he and a friend Stephen Lewis went to a party on Harold Road before going to Double D's on East Bay Street for food around 2am. He reportedly left his friend at the bar while he played in a poker game for about 45 minutes.
Mr Smith said a man known to him as "Rolly" asked him for some money and he gave him $7 before the latter walked out of the restaurant.
He and his friend, Lewis, walked out of the restaurant shortly afterwards and saw "Rolly" standing next to a car across the street. Mr Smith claimed to have recognised the individual in the driver's seat whom he called "Leo", but could not make out the individuals in the back seat. "Rolly" then came over to him and said that someone would have to get robbed because "he was broke".
His friend, Stephen, went to check on the food they had ordered while he went around the corner to relieve himself. At this time, he saw "Rolly" get into the car and "Leo" drove off.
Mr Smith said on his way back to the restaurant, he heard a loud noise that sounded like gunshots and when he turned the bend, he saw "Rolly" attempting to snatch the bag of a white female and another slim, dark male approach another white female.
Mr Smith said "another white man" approached the "slim male" and pushed him. He said the "slim male" pulled out a gun and shot the man before taking off.
Mr Smith said after observing the two females and another white male standing over the body of the injured man, he went into the bar and told his friend they were leaving.
Bethel, Johnson, Bastian, Dorfevil and Williams were defended by attorneys Ian Cargill, Nathan Smith, Roberto Reckley, Sonia Timothy and Walton Bain.