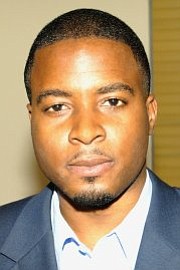 By ADRIAN GIBSON
ajbahama@hotmail.com
TODAY, Prime Minister Perry Christie must be feeling like a politically wounded man, losing two of his former political acolytes to the Free National Movement and reducing his parliamentary team from 30 in 2012 to 27 when Fort Charlotte MP Dr Andre Rollins and Bamboo Town MP Renward Wells crossed the floor.
It's time to face the facts. This, too, is about Mr Christie's leadership. Since he became PLP leader in 1997, there has been a series of very public defections and resignations.
Mr Christie's much-promised bridge to the future is in tatters, it is scorched and, for many Bahamians, it's a figment of the PM's imagination.
When they say that the proverbial rats are leaving a sinking ship, there are many who will view this as true. The Progressive Liberal Party has lost a few of the bright stars that they invested in and promoted in ads during the 2012 general election campaign as a new generation of leaders. The SS PLP looks more like the Titanic every day.
As I watched the game of political musical chairs yesterday, I wondered if Mr Christie had taken a moment to reflect on the fact that a number of people left his caucus and the party during his tenure. Dr Bernard Nottage, who is now back in the fold and serving as Minister of National Security, once left to launch the Coalition for Democratic Reform. He became disaffected and left, only to return years later with the promise of the Bain and Grants Town seat and a prominent Cabinet post.
Between 2007 and 2012, while they were in Opposition, then MP for Kennedy Kenyatta Gibson and former Elizabeth MP Malcolm Adderley also left the PLP. Both men levelled stinging criticisms at Mr Christie and the PLP.
When Mr Gibson quit the PLP in 2008, he branded Mr Christie as a "washed up, has been, egotist". His initial statement of resignation was more judicious than his second, stating then that he did not "intend to spend the entirety of this parliamentary session defending legacies and decisions to promote the advancement of the few".
Of course, Mr Christie responded, referring to his resignation as an act of "political treachery", which then angered Mr Gibson and led to one of the most scathing political attacks in recent history. In his subsequent statement, Kenyatta Gibson said about Christie: "Mr Christie has once again revealed himself to be the cowardly bully that many in his party know him to be. He cannot discipline the older boys and girls in the high school, so instead he walks over the primary school and beats up the younger children.
"I understand that there may be some ambiguity as regards my said press release. So as to make it clear I wish the record to reflect that Perry Christie is no longer fit to lead the party of Pindling, Butler and Hanna. He is arch-mediocrity, captain of all things small and petty, master of all things which are insignificant and void. He is best described as the man who is an expert at using shallow words dressed up in glittering phrases. His word and promises count for nothing!"
At that time, Mr Gibson concluded his statement by saying: "Mr Christie, let me offer you some advice that most of your Parliamentary colleagues speak of privately behind your back. They are the words which Cromwell uttered to an English Parliament, "You have sat too long here for any good that you have done, Sir! Depart I say, and let us have done with you! In the name of God, go!"
Mr Christie has obviously not taken Mr Gibson's advice and, even more, has expressed his intent to lead his party into the 2017 general elections. The resignations of Rollins and Wells should be another wake up call for the Prime Minister, but I doubt he'll get the memo.
Even Malcolm Adderley, who was considerably kinder in his utterances than Mr Gibson, referred to his seven and a half years as a PLP MP as the "worst personal experience" that he and his family had suffered. During his swansong in 2010, Mr Adderley asserted that he had been a victim of "vicious politics and hatred" from "wretched beings outside the boundary" of his constituency and that he was politically handicapped and hamstrung during Mr Christie's first term as Prime Minister, which resulted in him being unable to help his constituents as he desired. Not only did Mr Adderley resign from the PLP but he left frontline politics altogether.
Mr Christie's record of leadership is tarnished. The resignations of Wells and Rollins are one of many nails in the coffin of Mr Christie and the PLP.
Based on Mr Christie's condescending response to Rollins' assertion that the emperor has no clothes, he seemed dismissive and condescending and seemingly does not quite grasp the essence of such a statement.
'The Emperor's New Clothes' is a tale written by Hans Christian Andersen about two weavers who pledged to make a new suit for their Emperor that would seem invisible to anyone who was unworthy, incompetent, hopelessly stupid or downright unfit for the positions they held. Much like many of the ministers in the current administration, the Emperor's ministers in the story could not see the clothes but – fearing that they would seem unfit and lose their esteemed positions – they too pretended as if the Emperor wore the most amazing fabric. In the story, once the weavers had completed the invisible suit, they pretended to dress the Emperor and paraded him naked among his subjects. Of course, many of his subjects pretended that they saw a beautiful suit on the Emperor but a child in the crowd, who was oblivious to being politically correct, shouted out that the Emperor was naked and clothed in nothing. Others in the crowd then found courage and joined the child in pointing out that the Emperor was naked. Of course, the Emperor continued along the parade route though he thought that the assertions of the crowd could be true.
And so, if Andre Rollins is the proverbial little boy Mr Christie referenced, then Bahamians should open their arms and embrace Rollins. He said nothing that most discerning Bahamians aren't already thinking. Whilst those gathered around Mr Christie will kiss up and tell him how wonderful he's doing, Rollins, Wells, Gibson, an earlier version of Dr Nottage, Malcolm Adderley and others have all stepped up and told Mr Christie a truth that he does not embrace and seemingly refuses to consider.
Any who can tell the proverbial Emperor that they are without clothes demonstrates the courage to believe in and uphold their convictions, no matter the consequences.
Though he was clearly hurt, I was disappointed in Mr Christie's catty response.
And so, what does Rollins' and Wells' membership in the FNM mean for that party?
Clearly, FNM leader Dr Minnis has once again outfoxed, outmanoeuvred and outplayed his detractors. He has shored up his position within the FNM. In recent weeks, there was talk that four to five MPs were contemplating sending a letter to the Governor General expressing a vote of no confidence in Dr Minnis as Opposition leader in the House. By convincing both Andre Rollins and Renward Wells to join the FNM, he seemingly has bolstered his support within his parliamentary caucus and nixed any potential move to oust him. Dr Minnis has essentially protected himself from a hostile vote of no confidence, assuming that neither Wells nor Rollins will put the political knife in his back.
Admittedly, Dr Minnis scored a coup and he must now be seen as a political tactician. I have said in the past that his greatest strength is that he is constantly underestimated. Perhaps the PLP and those detractors within his party might take him more seriously.
That said, what were Andre Rollins and Renward Wells promised to come to the FNM? Let's be real – they did not come on air! Both see themselves holding important positions within future governments. Otherwise, what would be the point of moving to the FNM when you already realise that the PLP will either not renominate you in Bamboo Town or that you will likely lose your seat in Fort Charlotte?
The question that now remains is whether the PM will instruct the Boundaries Commission to cut Bamboo Town and Fort Charlotte out or subdivide the constituencies altogether? We can be guaranteed that we will see widespread gerrymandering before the next general election. Further, I would not be surprised if we see up to 43 seats in the next general election: after all, I'm told that a new seat will be created in Central Andros for Monique Pindling, daughter of former Prime Minister Sir Lynden Pindling and current Governor General Dame Marguerite Pindling.
In the long run, will Rollins' and Wells' desertion of the PLP yield any great returns for the FNM? Does it preface other political moves? Will Greg Moss abandon his proposed party and join the FNM?
I understand that the FNM was negotiating with Democratic National Alliance (DNA) leader Branville McCartney. It is for this reason that the Bamboo Town seat was out of contention. However, I'm told that McCartney was playing hard ball and had too many demands. Now that Dr Minnis has invited Renward Wells to join the FNM, what does this mean for Bran and the DNA? Does this mean that the negotiations between the FNM and the DNA have failed?
The FNM and the DNA must work on a merger if the Official Opposition is to be successful at the next general elections. During the last election cycle, polls showed that 70 per cent of all persons who voted for the DNA were either disgruntled FNMs or Independents who more often than not leaned to the FNM.
Will Rollins and Long Island MP Loretta Butler-Turner now overshadow Dr Minnis in the House of Assembly? Admittedly, both of them are fiery orators. Mrs Butler-Turner and Dr Rollins would certainly make an interesting tandem, notwithstanding the slap heard around the archipelago. Could Rollins now become the deputy leader of the FNM because, as it stands, he appears to be a more exciting speaker and political personality?
Yes, I expect that Rollins and Wells will be referred to as political prostitutes and carpetbaggers. In all truth, they are. The FNM is their third political party in as many as five years. That being said, both gentlemen bring a youthful flair to the FNM.
Though it is a big gamble, I think that Dr Minnis and the FNM won the day. However, the FNM must be careful that people don't begin to view it as the "New PLP" as the party has taken on a number of former PLP MPs and candidates in recent months, from Renward Wells to Andre Rollins to Halston Moultrie, who I understand will be nominated for the Nassau Village constituency. For many Bahamians, this could easily play into the narrative that the FNM and the PLP are two sides of the same coin and, even more, that the FNM is the party that welcomes PLP rejects. I can also see the PLP running such campaign ads during the next general election.
I like Rollins and Wells. I have had my differences with both, particularly Rollins. I note here that Dr Rollins is a "big man", having reached out to me some time ago and hashing out those differences. He has earned my respect and is the MP for my constituency and he and Wells are both my home boys (Long Island). I believe that both gentlemen mean well and have the best interests of the Bahamas at heart.
Now, the only question outstanding is when will Renward Wells tell us the full story about the Letter of Intent? Renward, you are free at last ... I think you could and you now should!
ajbahama@hotmail.com