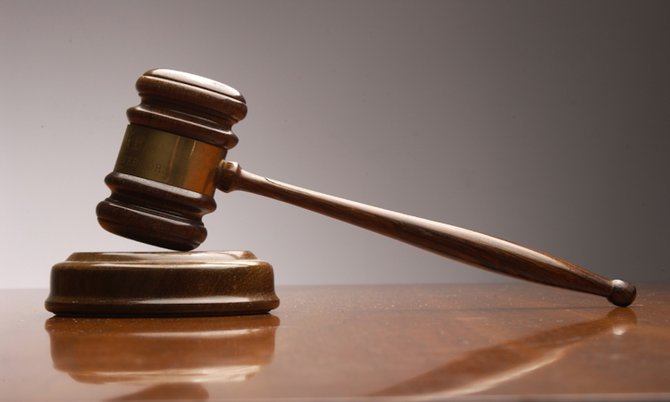 By LAMECH JOHNSON
Tribune Staff Reporter
ljohnson@tribunemedia.net
A SUPREME Court jury returned a unanimous guilty verdict for one of two men standing trial for a murder that occurred on a national holiday.
Ormand Leon, 25, now awaits sentencing on January 19, 2016 after a jury returned the guilty verdict on Wednesday evening.
During trial, the Crown alleged that Leon was the driver of a car that followed Francisco Hanna on July 10, 2011, to Wilson Tract.
Hanna was shot twice in the chest and three times in his right arm and died of his injuries at the scene.
The jury watched a video confession of Leon telling police how he and his alleged accomplice had followed Hanna on the night in question, switched cars after almost being found out and then fled the area after the shooting.
Leon contended that the video confession was the result of inducement for his release from custody at the time. However, he exercised his right to remain silent when called on to give a defence.
Dennis Mather, 24, Leon's alleged accomplice, was acquitted on Tuesday following the direction of Justice Bernard Turner to the jury.
The jury had been excused on Monday as legal submissions were held in their absence upon the close of the Crown's case against the pair.
During the trial, the jury had heard the evidence of Inspector Frederick Taylor who said a witness, who was a minor, selected Mather during a nine-man identification parade on August 12, 2011.
However, that witness testified in court that police allegedly induced him into picking out Mather at the identification parade as well as signing a statement he had not actually given.
Insp Taylor also told the court that Mather waived his right to have an attorney present during the identification parade.
He said that Mather had no objection to the eight other participants in the parade who had similar physical characteristics.
During questioning by Mather's attorney, Insp Taylor insisted that Mather signed and agreed to the parade. He also denied a suggestion that the other participants of the line-up were not of like characteristics.
Both Leon and Mather had maintained their innocence in Hanna's death and were respectively defended by Terrel Butler and Damian Whyte.
Darnell Dorsett prosecuted the case.