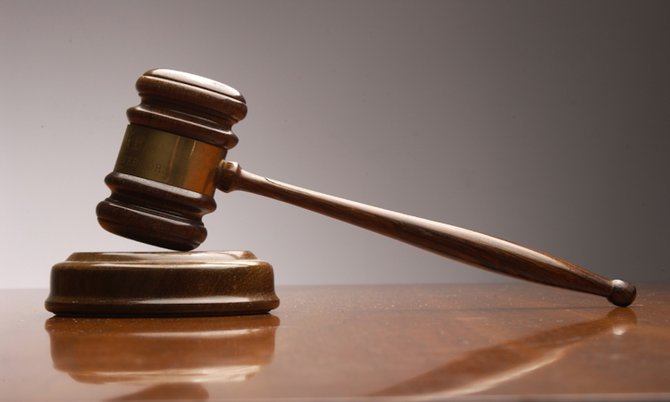 By LAMECH JOHNSON
Tribune Staff Reporter
ljohnson@tribunemedia.net
A LAWYER intends to have the country's highest court examine a conviction for contempt of court despite him paying a $15,000 fine for his words and actions during an extradition appeal that he contended were not contemptuous.
Maurice Glinton had his fellow QC, Wayne Munroe, apply to Court of Appeal judges for conditional leave to appeal to the Judicial Committee of the Privy Council concerning a series of exchanges between himself and Justices Anita Allen, Abdulai Conteh and Neville Adderley on September 28.
Mr Munroe said his client had complied with the conditions of the court order on October 26, which carried 14 days imprisonment at the Department of Correctional Services for failure to pay the $15,000 within 14 days of conviction.
 "You would accept  it would have been helpful to have had a supporting affidavit?" Justice Conteh asked.
Mr Munroe agreed but said they did not have one at the moment.
"We accept your word at the Bar," Justice Conteh added, taking no further issue with the lack of supporting affidavit.
"We grant the application for conditional leave to appeal," appellate president Justice Allen said.
The contempt issue arose when Mr Glinton refused to continue representing Shanto Curry, Trevor Roberts and Devroy Moss, who were fighting extradition to the United States, while Justice Conteh presided over the matter, despite meeting the constitutional age of retirement.
"I do not want to hear such a childish proposition," Mr Glinton said on September 28 to Justice Allen, the Court of Appeal president, when informed that Justice Conteh, 70, had received a legal extension allowing him to remain on the bench.
Mr Glinton has been found guilty of contempt by Court of Appeal judges for his tone and conduct before the court on that day and for failing to appear for a hearing on October 9 over actions of disrobing before the court when the judges ruled for the extradition matter to proceed.
When asked by Justice Allen if he had anything to say before sentence was passed on him, Mr Glinton said: "I've said all I wished to say on October 19."