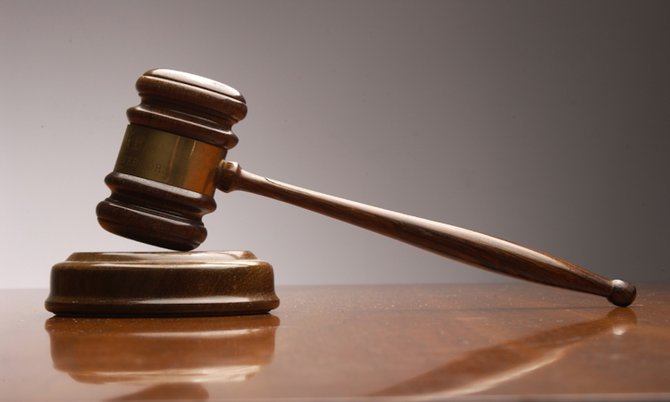 By LAMECH JOHNSON
Tribune Staff Reporter
ljohnson@tribunemedia.net
A JURY pool was exhausted yesterday in an attempt to select 12 persons and three alternates to hear evidence in a murder trial concerning the fatal shooting of businessman Kurt McCartney.
Not including several persons absent for the empanelling, at least a dozen members of the pool told Senior Justice Stephen Isaacs that they could not sit as jurors concerning the October 24, 2013, killing because they either knew McCartney's family, the witnesses in the case or one of the five accused persons accused of having a role in the incident.
Lyndera Curry, 21, Sumya Ingraham, 26, Thorne Edwards, 23, and Okell Farrington, 31, have been in the state's custody since November 2013 awaiting trial concerning the slaying of the brother of Democratic National Alliance Leader Branville McCartney.
A fifth person, Terry Delancy, the owner of Virgo Car Rental, was charged with being an accessory after the fact and is on $15,000 bail.
The victim's Hummer was discovered by police a few hours after his death east of Traveller's Rest Restaurant.
Their trial was scheduled to start on Monday but the jury pool was 19 short of the 48 that constitutes a full complement required for the jury selection process in a criminal case.
Last year's amendment to the Juries Act shortened the number of peremptory challenges from 10 to four and each of the five defendants and the prosecution can object to four jurors being seated on the panel without giving a reason.
It also shortened the maximum period of jury service from three months to two months.
The amendment, which the government said would improve the efficiency of criminal trials, was also meant to expand the jury pool by including Family Island residents.
Though 12-members were eventually selected by noon yesterday, the pool of jurors had already been exhausted and three alternates could not be chosen.
As a result, Senior Justice Isaacs adjourned the matter to 2.30pm to allow the clerk in charge of the jurors to look for additional jurors within the city to make up for the deficiency.
When the matter resumed at the adjourned time, however, the judge noted that the clerk "was only able to secure four talesmen."
"And that's not going to be sufficient to select three alternates because each defendant is allowed to challenge and that doesn't bear in mind whether or not those alternates having any conflicts concerning the accused or witnesses. So in the circumstances, we're going to have to adjourn to tomorrow (Wednesday)," the judge added.
"By then, hopefully we'll have sufficient talesmen to complete the selection process and start the trial no later than noon," Senior Justice Isaacs said before taking the adjournment.
Ian Cargill is representing Delancy while Sonia Timothy represents Curry.
Ingraham, Edwards and Farrington are respectively represented by Romona Farquharson-Seymour, Terrel Butler and Philip Hilton.
Roger Thompson is the prosecutor.