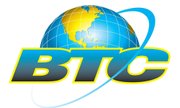 BTC have announced the restoration of 4G LTE data services to Deadman's Cay, Long Island, which will allow customers with LTE data services to use the internet on their mobile phones.
Additionally, BTC has advised that a call centre has been opened at Deadman's Cay where customers can access landline and internet services.
Yesterday, BTC also opened another call centre at the main station in Cabbage Hill, Crooked Island, which will be available for residents daily from 9am-5pm.
Hurricane Joaquin has left many BTC team members in the south east islands displaced and suffering tremendous personal damage and losses.
Other company staff have started a clothing and supplies drive and employees will also make donations through salary deductions to assist with rebuilding efforts in the affected areas.