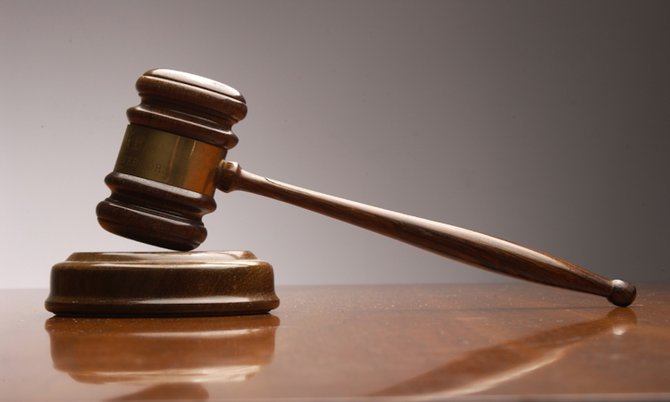 By DENISE MAYCOCK
Tribune Freeport Reporter
dmaycock@tribunemedia.net
THE ruling in the judicial review proceedings brought by deported Canadian resident Bruno Rufa was postponed until October 30.
Justice Petra Hanna-Weekes, who is presiding over the matter in the Supreme Court in Freeport, reserved her judgment after learning that Mr Rufa was not present in court on Wednesday because he was not granted an extension by the Department of Immigration to remain in The Bahamas.
Mr Rufa, a long time resident of Freeport, was deported early this year when he was deemed an "undesirable" by the director of immigration.
Fred Smith, QC, and senior associate Carey Leonard, of Callenders and Co are representing Mr Rufa, who has brought proceedings against the minister of immigration, director of immigration, and the Office of the Attorney General.

Mr Rufa is a homeowner at Coral Beach Condominiums, where he has lived for the past 15 years. He is also president and serves as a director on the condominium's board, positions he has held for the last 10 years.
The judicial review was completed on September 7 and the court indicated that it would deliver judgment on October 5 and indicated that Mr Rufa was to be present.
However, this did not happen because Mr Rufa was not granted an extension. Justice Weekes set a number of adjourned dates when she intended to deliver judgment, October 14 being the last date.
On October 13, his attorney filed a summons for an order that Mr Rufa may be permitted in the country to attend the hearing.
In an affidavit filed in the court on Monday, Mr Leonard stated that he has been assisting Mr Rufa in making arrangements with the respondents for his presence in the Bahamas to attend court as expected.
Mr Carey stated that "regrettably, in contempt of the court's order, and confirmation from counsel of the respondents that Mr Rufa would be allowed to be in the Bahamas on the date that the judgment was to be delivered, the respondents refused to permit Mr Rufa to remain in the Bahamas for an additional four days in order to be present for the court's delivery of the judgement in the matter."
Mr Carey said he had written a letter on September 29 on behalf of Mr Rufa to the respondents for permission for him to enter the Bahamas on October 3. He was granted permission and entered the Bahamas on October 3.
Justice Weekes has ordered the attorney general to ensure that an order is in place granting Mr Rufa an extension to enter the Bahamas for delivery of Judgment on October 30.
Mr Rufa also has another matter pending in the Magistrate's Court. He was charged in January with working illegally in the Bahamas without a valid work permit. That matter has been adjourned pending the outcome of the judicial review hearing.